Online Chatting Vs Live Chatting?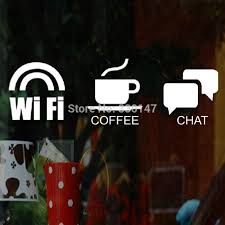 India
April 25, 2017 10:09pm CST
Hope you are all enjoy chatting with friends and family. Also that if that group chatting was in open atmosphere with a cup of coffee each on a round table is a great feeling right. Now a days online chatting is a trend. What are the advantages and disadvantages of online chatting?
6 responses

• Samoa
29 May 17
Online chatting is different when you're talking in person with other people. In actual and real conversation you can observe everything.


•
30 Apr 17
I love Live Chatting with My friends and Families except when they are offshore or currently not with Me at that time Online Chatting Comes Useful.... But than also for me Better Option is talk to them when they are with me....and talk to them Live...

• Delhi, India
28 Apr 17
Nothing could beat live chatting among friends/relatives. You could laugh

, giggle, tease, could make gestures

while talking in person, however you just can't do all these activities when you are into online chatting. Having said that now a days people don't find time to meet each other and are contended with chatting on platforms like whatsapp etc. What about you?

• India
28 Apr 17
Yeah...You're absolutely right...I too agree with you

• Delhi, India
28 Apr 17
@manikarnika
Thanks for agreeing with me. Do you like live chatting?

• India
28 Apr 17


• United States
26 Apr 17
What is live chatting to you? Like chatting and the person responds immediately?

• India
26 Apr 17
I mean live Chatting as face to face interaction

• United States
26 Apr 17
@manikarnika
that is more like face time, web chat? I do not prefer that unless its to my loved ones.

• India
26 Apr 17


• Guam
4 May 17
Online chatting is fast and you can talk to anyone anywhere around the world as long as you have an internet connection. The hassle is that you are not talking with people in person, just like in the actual face to face talk.