Wall art in my room.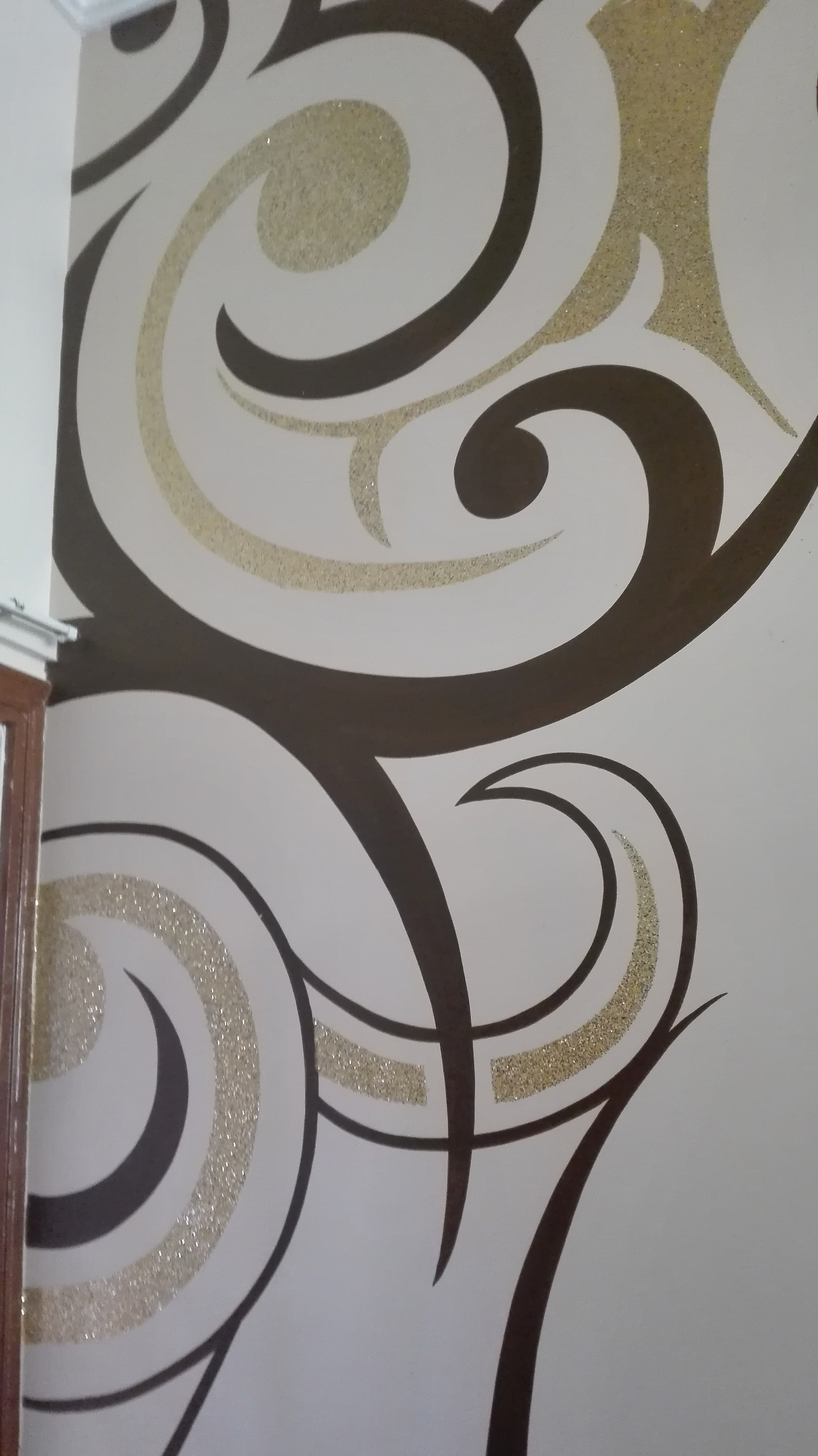 Karachi, Pakistan
April 26, 2017 6:51am CST
Few months ago me and my sister in law decided to hire a wall art painter for our rooms. We both choiced different designs. Her room walls were painted in athe form scenery whereas my has some geometrical design with glitter on it. Today I cleaned the walls and the wall art became so prominent and shiny.
9 responses

• Australia
26 Apr 17
Look really nice. Is it like this for the whole room (4 walls) or just one wall being done?

• Australia
26 Apr 17
@amnabas
OK. Did you provide the painter of the design or the painter has his own to show you and from there you chose the one you like?

• Karachi, Pakistan
26 Apr 17
@atoz1to10
he shown me various designs in the iPad and I chose this. It's done in L shape on the wall.


• Bunbury, Australia
26 Apr 17
I love your wall. How neat is that? I haven't heard of being able to hire wall art painters here.

• Midland, Michigan
26 Apr 17
Both designs sound like they would look nice on the walls. At first when I was reading that you cleaned it I thought something bad happened. At least it's more vibrant rather than some of it coming off or something. Was it very expensive do have that done and did both your choices cost about the same amount?

•
26 Apr 17
I love it! The design is very tasty. Unfortunately my walls are dull white. Someone else decides how things are done around the house.


• Banks, Oregon
26 Apr 17