Grand and Admirable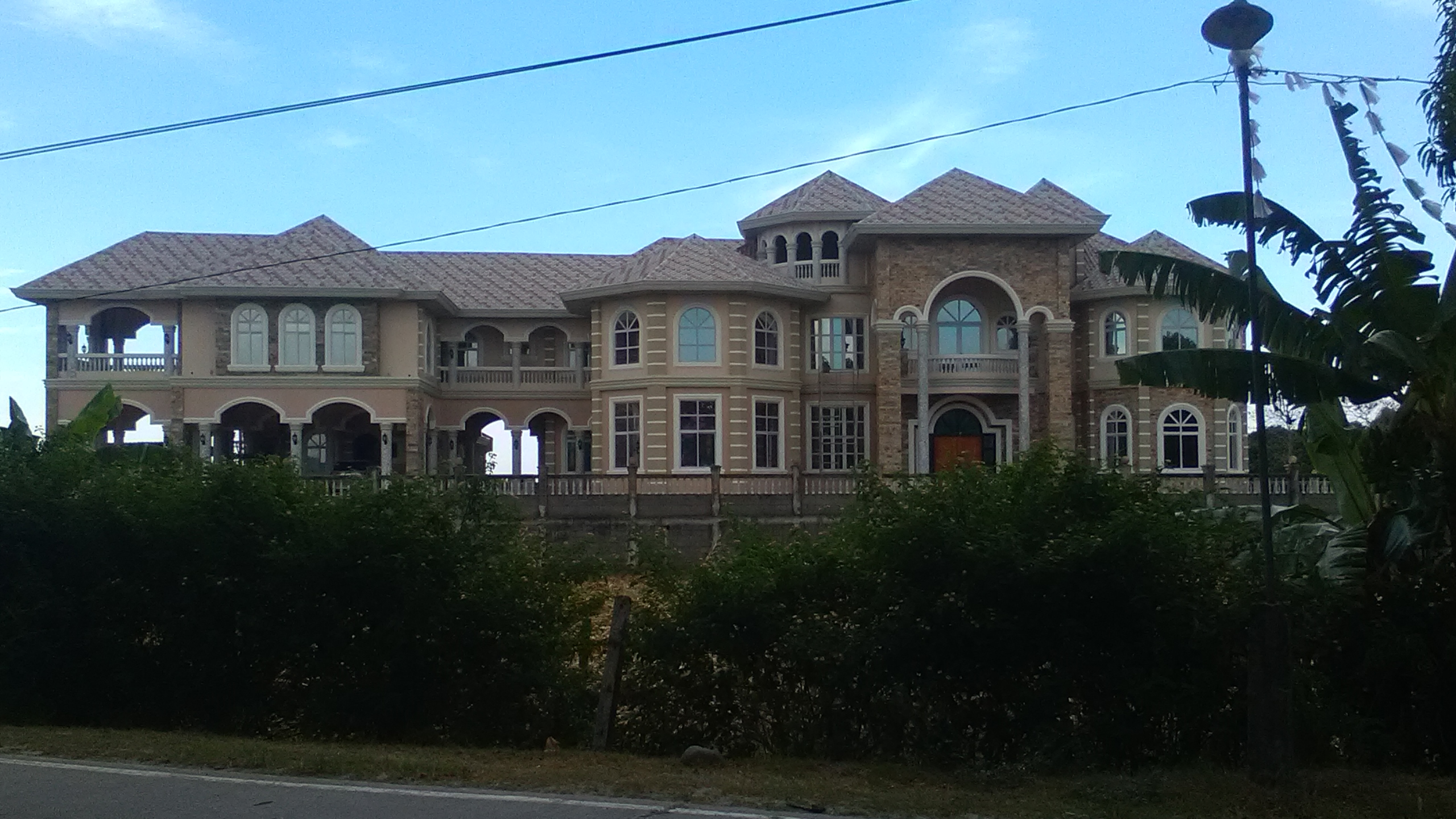 Philippines
April 26, 2017 10:03am CST
We were in San Clemente, Tarlac, Philippines, last weekend. We attended the wake of my first cousin's husband. We arrived there at almost 2pm of Saturday , stayed awake until 1am of Sunday and went back to Manila at around 4pm. Along the highway of Tarlac are big ,beautiful and modern houses. But the one that really got my attention was this grand house. It looks like a palace, so huge that even his car is parked inside. My niece bought some sweet potatoes being sold along the highway just almost in front of this great house. So i had the chance to take a nice shot. I even had a selfie with it. I admire huge or grand houses but i don't like to have as grand as this. I just want a bungalow where i can easily locate everyone and everything inside. But this house is really admirable. Maybe it is owned by a real rich family. Just a thought, maybe.
4 responses

• Philippines
27 Apr 17
that is a very beautiful grand house. is somebody living there? how many are there? maybe there are some unseen living there, especially if there are only a few residents

• Philippines
27 Apr 17
Actually , I do not know whose house is this. I am just lucky to have taken its picture because my niece stopped the car to buy sweet potatoes along the highway. And it was just in front of that mansion. It is really huge. I didn't see any person but there was a car parked inside the house.

• Philippines
28 Apr 17
@magallon
oh, maybe the person is Lex Luthor, the villain of Superman. maybe he is doing evil works in his laboratory. hahahaha! just joking.

• Philippines
27 Apr 17
That's how it is now, big houses , means the owners are rich .

Just like you I don't like big houses. I just like a modest house , where when you shout to call, everyone can hear it. Besides, it's easier to clean, right?


• United States
26 Apr 17
@magallon
Hello-there,,my-name-is-Tim....I-would've-knocked-on-the-door-and-asked-for-a-free-tour


• Philippines
26 Apr 17
They must be making a lot of money otherwise that would be a maintenance and real estate tax nightmare.