Are you famous for making sandwiches like nobody else?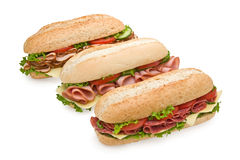 United States
April 26, 2017 2:13pm CST
I am always looking for new sandwich concoctions. There are sandwiches that are very famous in the USA. To name a few: The Dagwood, The Philly Cheesesteak, The Reuben, etc. All 50 states have their own well-known sandwich. What is your favorite sandwich? If you live outside the USA, what are some concoctions the Americans should know about? My favorite is an Italian Sub made with vegan/vegetarian cold cuts, vinegar and oil, and mayo. Tell me about yours! Let's Eat! Image from Dreamstine.
3 responses


• United States
27 Apr 17
We have salad bars here, but I am not aware of sandwich bars. I wonder what people put on a sandwich bar.

• Mauritius
28 Apr 17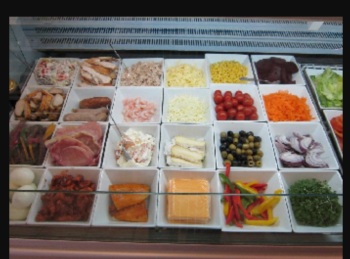 @MsBooklover
it is a bit like subway. This restaurant is somehow similar to the one in the image Wix.com

• United States
26 Apr 17
I have a favorite sandwich that most people find disgusting but I love. A well fried egg, peanut butter, bacon. lettuce, sliced sweet pickle, a little honey. The combination is delicious! Unfortunately, it's also high calorie and high fat so I only have it once a year or so.

• United States
27 Apr 17
Not quite my cup of tea, but when I was in grade school, I ate peanut butter and lettuce sandwiches.