Major Change In Indian Politics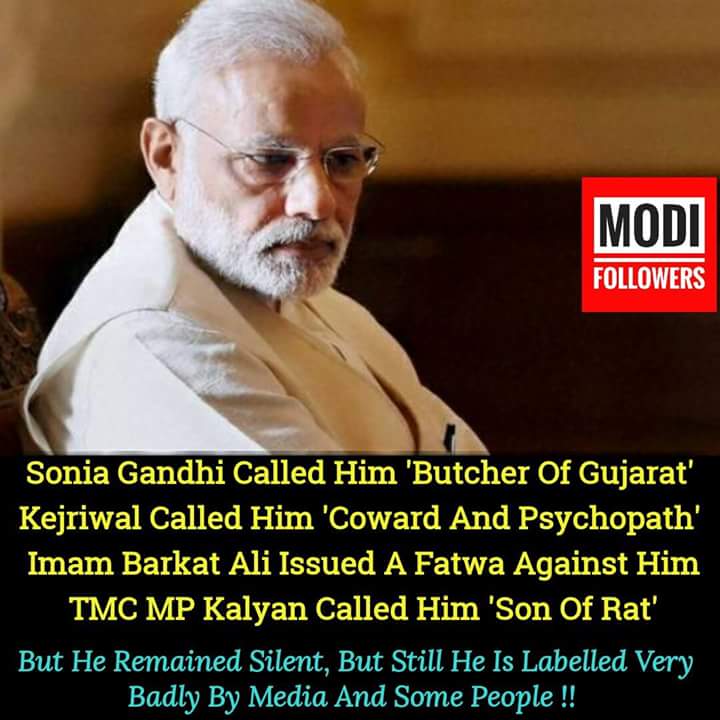 April 27, 2017 8:24am CST
2014 was the year that brought vast changes in India as its new Prime Minister Narendra Modi got elected.His name chanted through every corner of the country depicting his values, vision for his country , how he could transform the fastest developing economy to a "Developed Economy". This was the major reason folks supported the man of vision and elected him as the new Prime Minister of world's second largest economy.He genuinely works hard for his country, for every poor or rich in the society with his reforms that are being implementing to increase country's growth.Some major schemes such as "Make In India" and "Save Female,Educate Female" has major impact on the country directly supporting India's growth.Being Man of Action, he also took a major action through Demonetisation of old main currency notes of Rs.500 and Rs.1000 which also has a major impact in elimination of corruption from one of the most corrupt countries of the world.India recently did Surgical Strikes on Pakistani terrorist camps which also was a bold and drastic move considering an effort to maintain India's integrity and safety.He sleeps for around 5 hours a day and travels at night only to work hard for his country ,thus making him one of the most Effective And Hard Working Leaders Of the World.
9 responses

• United States
27 Apr 17
Is he still in elected office Narendra Modi? And this man in the photo he is condemned?

•
27 Apr 17
Yes he is in elected office and working as Prime Minister whose powers are equal to The President Of U.S.A. And no, the man in photo is Narendra Modi and he never argues with any other politicians, especially sick haters of him that shows his courtesy and discipline for others.

• United States
27 Apr 17
@apoorv123
Yes the Prime Minister is in charge and he is good ...this man in the photo has great dignity despite the viscous rumors and lies being said about him.

•
28 Apr 17
@TiarasOceanView
Yeah! He is working for a better India and maintaining secularism in the country at the same time with equal opportunities to every person in the society!



•
27 Apr 17
Hey gal! Every true Indian admires him! Coz no one ever took such drastic actions.??

• New Delhi, India
27 Apr 17
@apoorv123
i don't like him.Please do not represent all Indian.

•
27 Apr 17
@suripunj
Indian constitution provides freedom of speech,and choice.Your wish bro!


• Bulgaria
27 Apr 17
A very well done written portrait of the politician Modi.

•
28 Apr 17
Thankyou ma'am! I'm obliged you liked it as I just presented the portrait with valid facts and lil hardwork!

• Bulgaria
28 Apr 17

•
28 Apr 17


• India
29 Apr 17
Well there is so much to say about him. You'll be tired reading the new news everyday about his work but he never gets tired of working. He is a true dedicated patriotic leader. :)

•
30 Apr 17
Yes man..Thats why I gave a short but cincised description about him :p


• New Delhi, India
27 Apr 17
@apoorv123
Tons of thanks for sharing this nice post,dear friend.Like you I have been a Narendra Modi admirer too.I have been his admirer since when he was the CM of Gujrat.I believe he is the man who can transform India into a developed,powerful nation.

•
27 Apr 17
My pleasure bro! Yes Gujarat is fine example for the country and for sure he will transform India.

• New Delhi, India
28 Apr 17
@apoorv123
Thanks.Modi has a vision and the willpower and courage to translate it into reality.Actually my whole family admires him.

•
28 Apr 17
@else34
Yeah bro and now Yogi in U.P ..More work , more action.


• Austin, Texas
28 Apr 17
Modi doesn't make our news headlines often so I didn't know people had bad things to say about him. If you're in a political position you're bound to have critics, and even haters. If he has a vision to build a better India and can follow through, hope he can make it happen. He can't do it alone. Hopefully his supporters will have more push than his non-supporters have pull.

•
28 Apr 17
You are right ma'am! Whole nation has to stand with him for the real development.This is the major problem oppostion leaders never support the ideol person for their own poor money minded thinking.

• Austin, Texas
28 Apr 17
@apoorv123
- Indeed. The people must support a good leader. No matter what country it is, most citizens know a good leader when they see one. Since India is a democracy and not a dictatorship, the people have a fighting chance.

•
29 Apr 17
@cmoneyspinner
Yeah rightly said! This is tge beauty of democracy! People get to trust tge deserving person!

• Guam
28 Apr 17
@apoorv123
I hope he will be true to his words in all of his election promises.


•
28 Apr 17
True bro..100million people's eyes on him.2years are passed and this is sure he will win next elections too..

• New Delhi, India
27 Apr 17
Full of sound and fury signifying nothing.Nothing on ground.No investment ,No job creation,terrorism on rise.Kashmir deteriorating every day. Precarious communal harmony.Clean up India ,stand up India all moved not beyond symbolism.Judiciary in snail pace.Police brutality continued.But he is hard working no doubt ,so i am so many are.

•
27 Apr 17
Kashmir is India's integral part therefore India's stand is always against Pakistan.Kashmir has a major influence of Pakistan and Pakistani Terrorists.Indian diplomacy is working hard to boycott and slash Pakistan everywhere in the world.And yes Make In India will show its impact in coming future , FDI is 100% in food sector and clothing sector so yes jobs will be engendered in future.

• New Delhi, India
27 Apr 17

•
27 Apr 17
@suripunj
Bro I am citizen not in government.


• Pune, India
30 Apr 17
Yes, its Modi led economy.... Lot of changes come and many are yet to come... Whole world is waiting for next big step after Demonetization.. Probably it would be on Environment and steps towards eco friendly lives.