I Finished the KJV!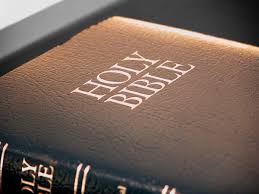 Saco, Maine
April 27, 2017 10:57am CST
For those readers who don't understand the acronym KJV, it stands for an older printing of the Holy Bible called the King James Version. Using the older biblical terminology that includes all the "thee's and thou's," it's definitely not an easy read. I started it in the fall of 2011 and just finished it this morning, which makes for a total of roughly 6 years that it took me to read the whole thing. Up till that time, I'd read only portions of the Bible but never the entire thing. So I decided to challenge myself, and even some very devout Christians I know thought I was pretty courageous to attempt the KJV. Some books were harder than others, particularly Numbers and Deuteronomy, and others that deal with long genealogical lists of names and details of the politics of the time. Written in the KJV, even with helper footnotes, it was very difficult to get a good grasp at times of what exactly was going on. Leaving the Old Testamant (OT) behind, I have to say that the New Testament (NT) was much easier, as I was already very familiar with much of it from my days in parochial schools. A few of the Epistles were also a bit obtuse, but I plodded on, and read the final words of the Book of Revelation just a few hours ago. So I'm pretty darn proud of myself. Of course, there is much that I didn't retain, primarily because the language was so difficult. But even then, immersing myself in it was comforting, if nothing else. As a Christian, I believe that the Bible is God's word, but it is also well-grounded in historical fact, as the lives of all the major characters in the books can be traced back through history as having existed. While not everyone chooses to believe that Jesus existed, I do, and that's where the comfort factor came in for me: it felt good to be immersed in his words. Recently, one of my church friends gave me an updated version of the Bible so that I could understand it better. I'll start that later today and am looking forward to, hopefully, seeing some of the clouds of confusion part as what I read in the KJV becomes clearer to me. (Public Domain Image)
6 responses

• Oklahoma City, Oklahoma
27 Apr 17
I'd say, "Congratulations," but that's about like 'congratulating a student for graduating from the first-grade'---it's good progress, but you're nowhere-near "done"

Because you're not reading it 'for entertainment' or 'an assignment,' nor (sometimes) even for "information"! The Bible is to be rehd
for improvement
With every new thought that reading the bible introduces, you have to ask yourself 3 questions: What does it say? What does it mean? (i.e. what did it mean to the people saying it? What question did it answer? ... this changes your interpretation of its current meaning) & How does this apply to me? For example: Jesus last words have been translated 'It is finished,' but the original text means something more-like 'Paid in Full' (as it was commonly printed on packages whose delivery had already been paid-for so the recipient doesn't owe anything to the deliverer).

Skip to main content Precept Austin Search Search Precept Austin Updated: Fri, 04/21/2017 - 10:03 By admin TETELESTAI "IT IS FINISHED" "PAID IN FULL" MEDITATION ON "IT IS FINISHED" (John 19:30-note) which can also be translated "PAID IN FULL!" THREE words

• Saco, Maine
27 Apr 17
One must also keep in mind the context of the times. What we think something means now wasn't necessarily so back when the thinking was so different and less open-minded. Thanks for the link. And no, we are never "finished." This was just Stage One of my ongoing quest for knowledge.

• Oklahoma City, Oklahoma
28 Apr 17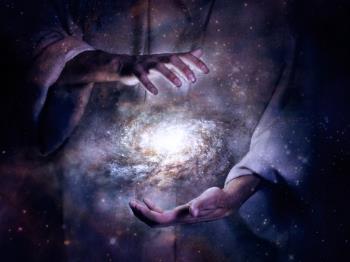 @MALUSE
I know you're joking, but--just in case you're lost in the idea that we read the Bible 'to bring ourselves up-to-date on the plot of the story (her-story, history, whatever)'.... No ... we read the Bible 'to shape our minds into forms more like The Mind of God' http://isoulscience.com/2015/09/5-signs-we-exist-in-the-mind-and-body-of-god/


• United States
27 Apr 17
That new version sounds like it will come in handy to allow you to comprehend certain parts of the Bible that may be confusing. I still have my KJV confirmation Bible. I love it. It is white and has a zipper to open and close the cover. My husband studied Bible literature in college, and if I get confused, he explains.

• Saco, Maine
27 Apr 17
I still have the white Bible my parents bought from a traveling salesman years ago that went with other books they bought. It's so old and brittle now that I keep it wrapped in plastic. The KJV I have has large print, which was great. This updated version does not, but I'm still eager to get into a version I'll get more out of.

• United States
6 May 17
@Raelove
I hope that you enjoy many more hours of reading the "new" Bible your friend gave you.



• Saco, Maine
28 Apr 17
The most honest answer was that I bought it in a thrift store and it was large print, as opposed to those with miniscule print that I owned. That, and I wanted to challenge myself, as I love "old" languages and their formats.

• United States
6 May 17
I wondered about that too. Sixteenth century English is very challenging.

• United States
27 Apr 17
Good for you, Rachel! I've read many books of the Bible (the New Testament several times), and parts of the old Testament, but Numbers and a couple of others I've skipped over. I love my NIV, but my husband is strictly an KJV man!

• Saco, Maine
27 Apr 17
The old school girl in me does like the KJV language, as it's very poetic. If nothing else, I can at least say that I read the whole thing, in spite of how long it took. If this is any indication, I moved 3 times while I was still reading it, so it has impacted several important times in my life. Thanks!

• United States
6 May 17
Some persons think that the KJV is the ORIGINAL Bible that Jesus quoted from. But, it was King James 1 of England that arranged for this translation to be published and it was completed in 1611 A.D. just a little over 400 years ago. Here's a link:

From Wikipedia, the free encyclopedia Jump to: navigation, search "KJB" redirects here. For other uses, see KJB (disambiguation) and King James Version (disambiguation). This article has an unclear citation style. The references used may be made clearer wi

• Pittsburgh, Pennsylvania
28 Apr 17
@raelove
I am so happy for you. I am impressed how you found it difficult, but yet didn't give it up. A standing ovation is called for!

• Saco, Maine
28 Apr 17
Thanks, but I just found it unacceptable that, as a Christian, I had never made the attempt before. So in that respect, I'm glad I did. It feels like I've fulfilled some sort of personal requirement!

• Pittsburgh, Pennsylvania
28 Apr 17
@Raelove
Don't worry as I am a Christian too. (I noticed your write you are a product of parochial school, were those Catholic schools? I have 12 years worth of Catholic schools and I never even thought to read the Bible like you. And I wasn't aware that the KJV was harder.

• United States
6 May 17
@Marty1
There is a scripture that maybe you should consider: I always think about this scripture when someone says they haven't read the Bible for themselves. Romans 14:12 "So, then, each of us will render an account for himself to God." What that means to me, for one thing, is that it is the responsibility of each person to read God's Word the Bible for ourselves and not to depend on what we have heard from other people who may not have read the Bible either. That's why there are over 1200 different "Christian" denominations in the USA. Everyone has their own opinion of what the Bible says. And if someone doesn't like what the preacher is preaching, they leave that church and go to another church. But, when you read and study the Bible for yourself, you can actually LEARN what GOD has to say and you can understand WHY he had the Bible written. We can communicate with God through prayer, but the only way God communicates with us is through his written word, the Bible. Here's a link to a 3-minute video that you might enjoy:

Why study the Bible? Find answers to life's big questions: Is there a God? Will suffering end? See how to get a free Bible study at a time and place convenient for you.


• United States
6 May 17
You took on a difficult challenge. The KJV is difficult to read because we don't speak 16th century English anymore. The KJV of the Bible was completed in 1611 by the order of King James 1 of England. While many persons think its the Bible Jesus used, the Bible wasn't even available in English when He was on the earth. Today there are modern English versions of the Bible. The one I prefer is the New World Translation. It is so much easier to read and understand. What version of the Bible did your friend give you? There are quite a few available now. I have read the Bible from cover to cover many times, but each time I find something new to meditate on. Some persons don't realize that God inspired about 40 men over a period of over 1500 years to write the Bible and yet the Bible is harmonious throughout. The Bible contains a "sacred secret" that begins in Genesis and concludes in the book of Revelation. That "sacred secret" is important to understand. It is the theme of the Bible and it involves God's Kingdom for which many pray in the Lord's Prayer. Do you know what that sacred secret is? Here is a link I found about the KJV that you might enjoy reading.

From Wikipedia, the free encyclopedia Jump to: navigation, search "KJB" redirects here. For other uses, see KJB (disambiguation) and King James Version (disambiguation). This article has an unclear citation style. The references used may be made clearer wi

• Saco, Maine
7 May 17
No, I don't know what it is. But what I do know is that, when I started reading the KJV, I read both the OT and the NT simultaneously. I'd read some of each every day, and I did see the harmony you mention. It's like each one complemented and overlapped with the other over and over again, which is, I think, what imparts a "living" quality to it. My friend gave me a copy of the "Good News Bible." I plan on investigating others as well. From what little I know, the earliest copies were written in Greek, Hebrew, Aramaic, and a few other languages that came long before English (a Germanic language) was developed. Of course, each translation carries the marks of interpretation of whoever did the work, and no two people ever perceive things in exactly the same way. So the Bible has taken on SO many different flavors over the years, again rendering it a "living" document that is constantly changing but whose basic message never does. Thanks for the link. I hope I find the answer to your question here regarding the "sacred secret." If not, please enlighten me!

• United States
7 May 17
@Raelove
No, that link only gives you information about the KJV of the Bible. The "sacred secret" is another matter altogether. I will send you some particular scriptures that you can read regarding the sacred secret. Let me work on that for you. It's a very interesting subject. I am familiar with the Good News Bible. It's covers Matthew to Revelation, but doesn't include the "Old Testament" if I'm not mistaken. I think it will be a good choice for you.