Ever Got Expensive Gifts from Siblings?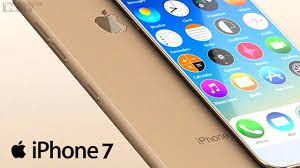 Kerala, India
April 27, 2017 10:57pm CST
Good Morning Guys, It's a pleasant warm morning in here. I am a bit late to start my discussion in here and it is because one of my friends came home for a casual visit. And what was surprising is that he just got an Iphone 7 and it was gifted to him by his brother. It was quite surprising isn't it?, have you ever got such expensive gifts from your siblings? Photo credit: Web sources
10 responses


• United States
28 Apr
@vin12345
Yep! My sibling got me a phone too but now she gives me cash for special occasions.

• Kerala, India
28 Apr

• Banks, Oregon
28 Apr
Good morning and, not really I wish lol, but they don't have much money.


• Kerala, India
29 Apr


•
3 May
yes. I once bought my brother a samsung s5 when it was first launched and I own an old iphone 3GS lol. It's actually okay. He's happy when he got his phone. However, my older brother bought me a laptop. lol. more expensive than the S5 i bought for the youngest. lol

• Kerala, India
3 May


• India
28 Apr
I believe whatever they give are expensive. I don't believe in getting only monetary things neither I'm happy with it. I believe in creating best memories.

• Samoa
30 Apr
Not really expensive but my brother gave me a very decent watch a month ago.

• Gurgaon, India
28 Apr
Yes I have got many gifts from my siblings like my elder brother gifted me a titan watch from his first salary.

• Austin, Texas
28 Apr
Expensive gifts from my siblings? Nope. I usually ask if you plan on spending a lot of money for a gift for me ... I appreciate the sentiment ... but just give me the cash!