WHOA! Key and Peele were in Fargo??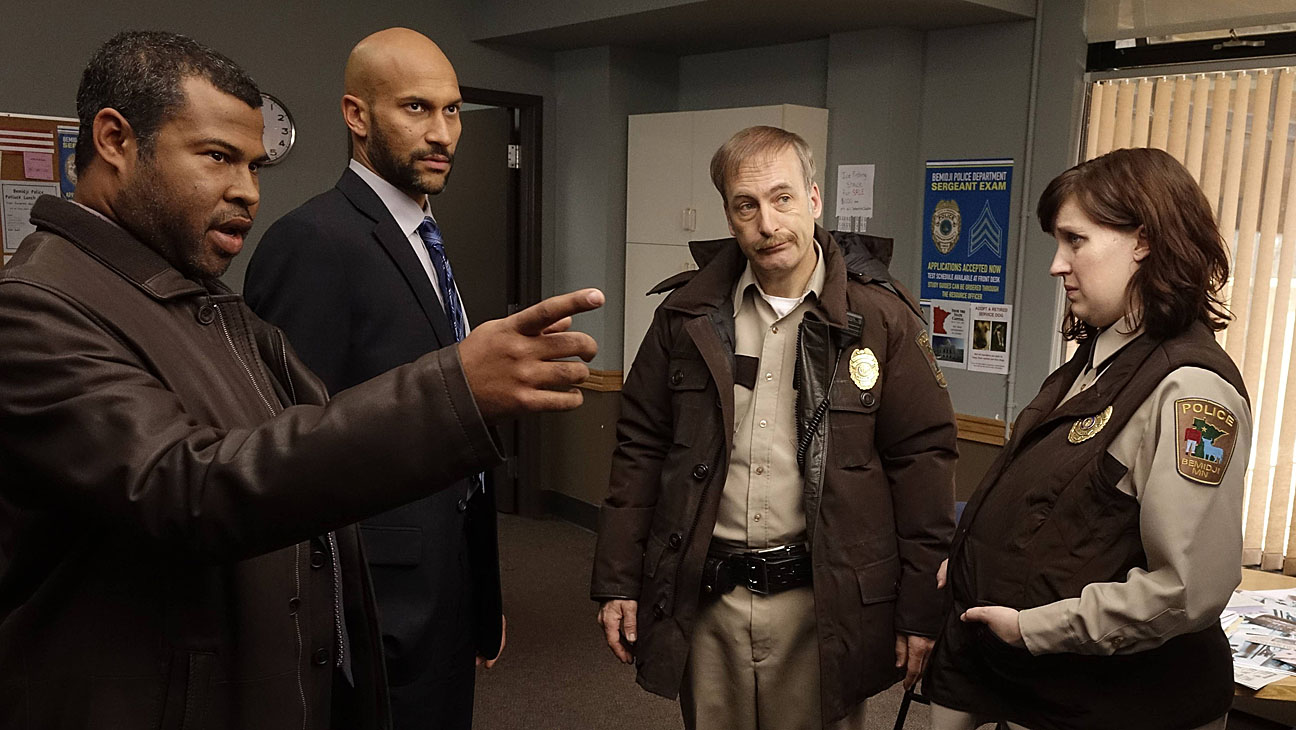 San Jose, California
April 28, 2017 3:53am CST
I've been catching up on the Fargo TV series by watching it on Hulu. There's some references to the first season in the 2nd season, so I'm rewatching season 1 to refresh my memory. When I watched this last year, I had not yet been introduced to the comedy duo of Jordan Peele (director of the movie Get Out) and Keegan-Michael Key via their show Key & Peele. I've become quite acquainted with them since then. Imagine my surprise when I recognized Key and Peele playing FBI agents in the Fargo series! They're not comedic roles either. Well... not intentionally comedic, at least. That's all I can say without spoiling any of the show for anyone who hasn't seen it yet.
6 responses

• Colorado Springs, Colorado
28 Apr
I've never seen this before. I take it it's based on the movie?

• San Jose, California
29 Apr
Sort of. None of the characters from the movie show up, although it's certainly inspired by the movie. The characters occasionally refer to events from the movie, but you don't have to have seen it to enjoy the show.

• Colorado Springs, Colorado
29 Apr

• Banks, Oregon
29 Apr
Is this a good show i have never watched it before

• San Jose, California
29 Apr
It's a very good show. Do you have access to Hulu? Seasons 1-2 are on there. Each season is its own stand alone story.

• Banks, Oregon
29 Apr
@spiderdust
No but i am thinking i may try there free trial how much are they a month?

• San Jose, California
29 Apr
@chrissbergstrom
I think it's $7.99. It's definitely a cheaper alternative for us than cable.


• Pleasant Hill, California
29 Apr
They're my favorites right now. I had no clue they had been in the Fargo TV series. In fact, I hadn't known that Fargo got turned into a TV series. Great movie, though. For the uninitiated, I'll go with Substitute Teacher, who kind of reminds me of me.

For even more Mr. Garvey, check out the complete Key & Peele: http://on.cc.com/1RNbs9n While taking attendance, inner-city substitute teacher Mr. Garvey has ...

• San Jose, California
29 Apr
I was just rewatching that episode last night. "A-A-Ron? Where are you? Where is A-A-Ron right now?"

• Los Angeles, California
28 Apr
I saw then in Fargo. Key and Peele were originally on the Mad TV series and they weren't partners then.