Think the Teenage Mutant Ninja Turtles ought to be Let into Xavier's School for Gifted Youngsters?

Oklahoma City, Oklahoma
April 28, 2017 2:24pm CST
I do! http://screenrant.com/tmnt-teenage-mutant-ninja-turtles-best-crossovers/ I mean, why not? (except that the x-men are HUMANS who changed rather than TURTLES who became more-human)
1 response

•
6 May 17
Do you have any favorite Teenage Mutant Ninja?

• Oklahoma City, Oklahoma
6 May 17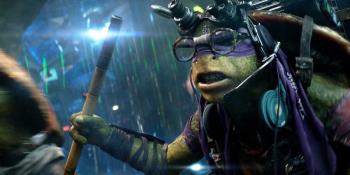 Back when I was a fan, I think my favorite was Donatello (the nerdy ninja-turtle)