To love is when someone chooses to remain on your side even being free to fly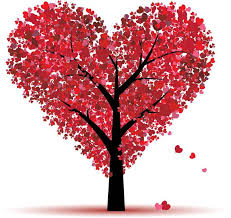 April 28, 2017 5:13pm CST
I recently thought about how much we are null when we love someone else. But what is it to annul? To nullify is to forget about yourself and to live in function of the other person, is to stop doing the things that you like and to stop being who you are to satisfy the desires and whims of the person that you are loving. Do you think you're right? Do you believe that annihilating yourself is the way to happiness? Honestly, there is still a long way to go for humanity to realize this. Realize that the true path to happiness is to be happy with yourself. If you are not able to love yourself, you will not be able to love the other person in fullness and peace.
7 responses

•
28 Apr 17
I think when you love someone the way the relationship looks truly depends on whether or not they love you back. When you love someone and you nullify yourself, perhaps they don't share those same feelings. When two people are mutually in love they both want to make sacrifices as well as watch the other person flourish into the best version of themselves. And I agree, you cannot truly love another until you learn to love yourself.

•
28 Apr 17
Certainly. If both love in the same proportion, soon they will not have sacrifices and there will be mutual respect in their personalities and individualities.

• United States
28 Apr 17
Wisdom! Thanks for sharing.


• Philippines
30 Apr 17
@danielasilva
I think it should be. If not, then they tend to forget it for loving someone so much other than themselves.

•
30 Apr 17
@Shavkat
That is why mutual respect is important.


• Jaipur, India
29 Apr 17
Yes it is the formula of happiness.if we want to share love then first love yourself.

• India
1 May 17
Thanks for sharing Daniele Keep writing such words of wisdom


• United States
28 Apr 17
I hope everyone can be happy with each other.