The fridge is spreading smell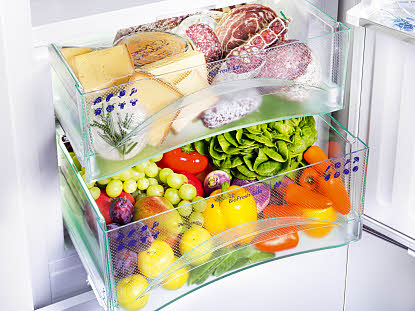 Hyderabad, India
April 29, 2017 10:14am CST
One of the nasty things after the smell of socks is the smell that hits the nose when you open a fridge. I think you got me. yes, This is the smell present inside a fridge. It shows how the owner has maintained it. How he is wasting money keeping the stuff inside the fridge for days together. How he is not caring to maintain the temperature inside a fridge. Always try to maintain the inside temperature of a fridge at least 10 degrees less than the room temperature. Keep the vegetables in plastic bags and store them inside. This is not a universal rule as some vegetable come into contact with the bacteria present inside the fridge and go rotten. Vegetables like lady fingers should be wraped with a plastic paper or keep them in a plastic cover closing it tightly. Some vegetables can be stored by cutting them into pieces.of suitable size. Always keep tomatoes in a plastic container or keep them in a plastic cover before putting them in a fridge.
4 responses

• Philippines
29 Apr 17
One practice I do is put activated charcoal in our ref that I buy cheap at the pet shop for aquarium filters, put it in a container with net cover, it would help absorb bad odor. You are right maintaining and organizing the fridge should be first and foremost.

• India
29 Apr 17
well using activated charcoal is a good idea, i don't know where it is available here, i have to tell my mom about this. Anyways my mom keeps the fridge clean always


• Philippines
3 May 17
@prashu228
like I said, you can go to a pet shop and ask them for activated charcoal used to filter fish tanks

• United States
29 Apr 17
I do go through my fridge each day to make sure nothing smelly is in there. Great tips you have given for keeping the fridge smelling nice.

• United Kingdom
29 Apr 17
I work in a kitchen so am pretty good at cleaning fridges. We have a big walk in and a few smaller fridges. They never smell because they are regularly cleaned with anti bacterial spray. Fridges smell because they are dirty...clean fridges won't smell

PS...storing fresh veg in plastic bags isn't something I've heard of any pro kitchen doing.

• India
29 Apr 17
proper care should be taken for storing stuff in refrigerator., otherwise we may face serious health issues