Marinated the chicken.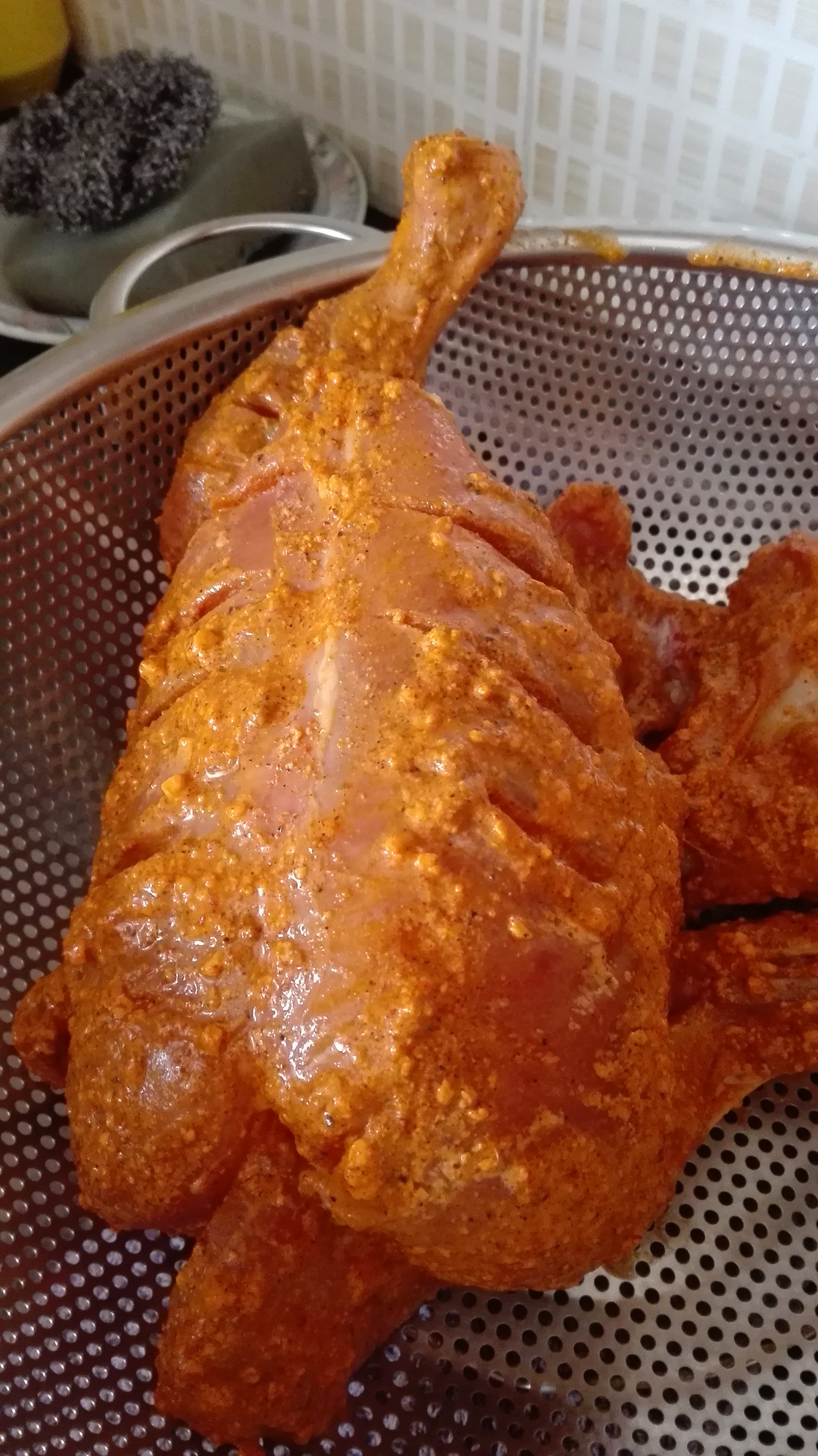 Karachi, Pakistan
April 30, 2017 5:39am CST
I planned to have whole chicken fried for lunch. I have marinated it in spices and youghrt and let it sit for some hours now I am going to steam that and going to deep fry in hot oil till crispy. In urdu we call it Charga. Yummy. Lunch, marinate, chicken.
9 responses

• Philippines
30 Apr
this is the first time i've heard of food being marinated in yogurt. steaming before frying is also new to me. what spices did you use?

• Bunbury, Australia
30 Apr
I haven't heard of food being marinated in yoghurt either.


• Samoa
30 Apr
Do you have a recipe for this marinated chicken?

• Bunbury, Australia
30 Apr
They looks and sounds delicious.

• Hyderabad, India
30 Apr
This is a great stuff as it got yogurt and spices in it.

• Canada
30 Apr
That looks and sounds amazing. It must be soon good.


• Redlands, California
30 Apr
Holy crap that looks tasty.