Discuss fat? Heck yes! Part 7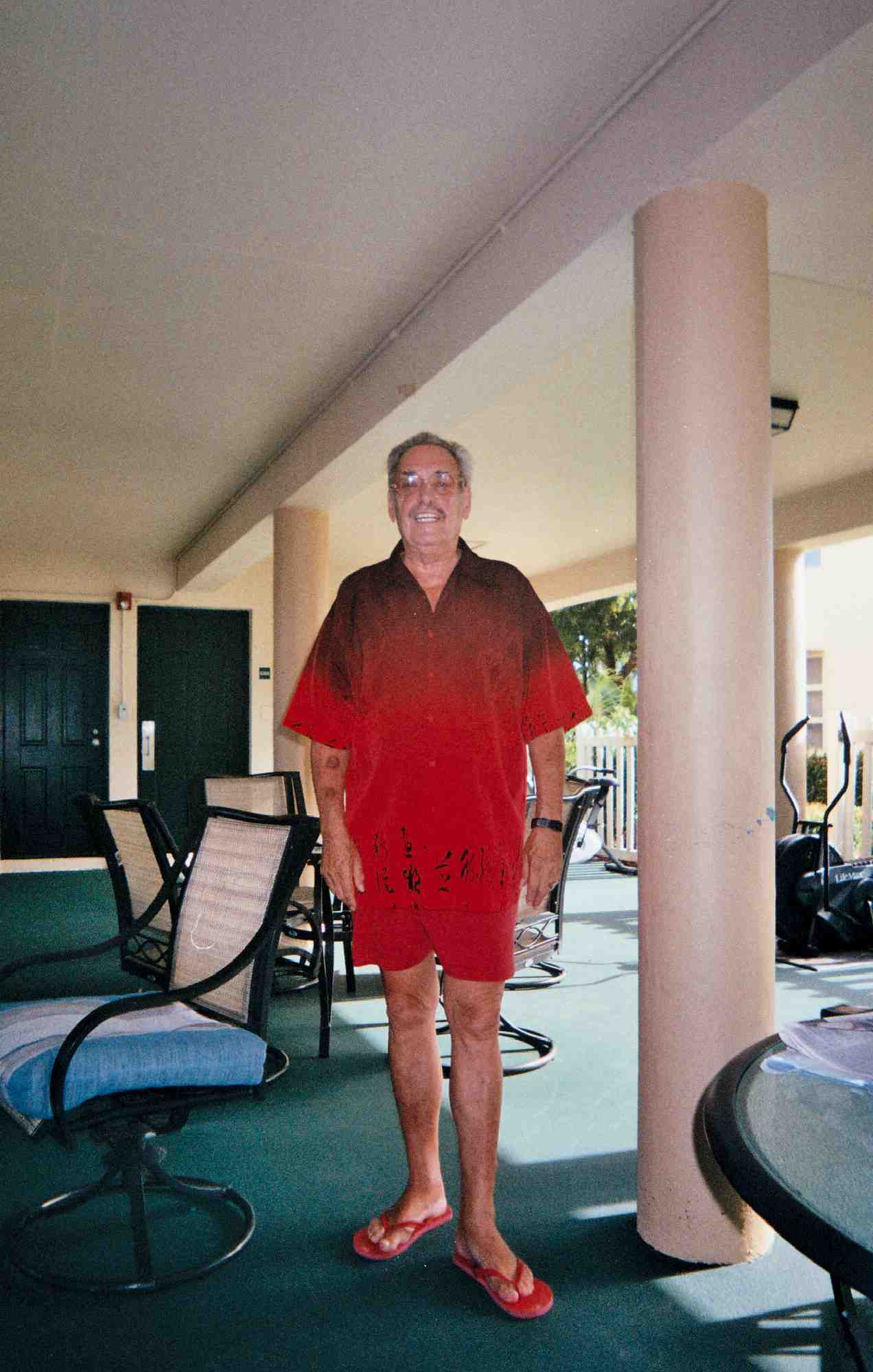 Ft. Lauderdale, Florida
April 30, 2017 2:32pm CST
December, 2005 I found myself weighing in the 190s AGAIN! (Why is it so much harder fighting 10 pounds then a 100?) In 2001 I had taken out all my weapons to either finally win my fight against fat or just give up. When I was lecturing at my fat classes I always joked that I had been fat for 31 years and now I planned to be thin(ner) for the next 31 and then at the age of 62 I would become the fattest senior citizen in the USA but after observing for many years I realized that there was too much competition and I would never be the winner in that contest! There was my goal of staying in the 180s-- though I could get to the 170s I knew I wouldn't be able to maintain it and I was comfortable with myself and liked the way I looked at about 185 and all my clothes fit perfectly. I had made a food chart/diary up where everyday I put down every morsel that went into my mouth including when I strayed. (I now have 5 years of those charts filed away!) Not only did I write down what I ate but I kept track of the calories, sodium, protein, carbs, fats, saturated fats, cholesterol and fiber with the maximum amount of each I could have everyday--if I went over any item I would have less the next day. I bought a book giving the nutritional and breakdown, count of every food. I already had a scale to weigh food but today most boxes, packages, food items have the breakdown on them. I, also, bought only no-salt added and low/no fat items. I could basically eat anything--and I did--as long as I kept count. I've always eaten quantity over quality unless I could get both--no more buying 2-3 pounds steak or chicken as I know I would eat it all at one sitting. If I wanted something 'special' I would go to a restaurant to have it as most portions are controlled. I weighed only on Mondays & Thursdays at 6 PM--and recorded the results. (And, of course, naked!) I got sloppy during December--it had nothing to do with Thanksgiving, Christmas, Hanukkah, Kwanzaa, etc.--I don't/didn't need an excuse to over eat. Knowing my (and other fat people's) habits I didn't wait until Monday to get started so on January 1, 2006--A SUNDAY!--I started--and as of the first Thursday in February I weighed (at 6 PM, nude) 182.5 pounds--I had lost an average of 1 pound a week which is a great rate to lose weight at. Yes, I had won the war and was even able to pat MYSELF on the back! As with every addiction is it one hour, 1 day, 1 week at a time but with 190 as my STOP figure now I really don't anticipate any more problems--I am a Pollyanna, positive, happy person. Tomorrow, in the last of this series, I will post thoughts, hints, 'fat' jokes, facts, stray thoughts and ideas plus more--hopefully to help, even enlighten.
10 responses

• United States
30 Apr 17
at your age you need to take it slow there





• Ft. Lauderdale, Florida
30 Apr 17
I am just following in your footsteps!!



• United States
30 Apr 17
It really does require recording every morsel and counting the calories of each and every morsel to ensure weight-loss is achieved, for most of us I believe.

• Ft. Lauderdale, Florida
30 Apr 17
It definitely works for me!


• Boise, Idaho
30 Apr 17
Good to be positive and happy. I think it is interesting to mark your life as to which decades you were weighing how much. Interesting.

• Ft. Lauderdale, Florida
30 Apr 17
I was/am weight obsessed which is a positive and negative and it has gotten me here so far!


• Boise, Idaho
30 Apr 17
@GreatMartin
......I used to be to some degree. Now days I couldn't care less.

• Ft. Lauderdale, Florida
4 May 17


• Samoa
2 May 17
You really have a strong determination to trim down your weight and that's a great achievement. It take so much discipline to that!


• Ft. Lauderdale, Florida
6 May 17
Let's not forget that the discipline can go right out the window at anytime!! LOL


• Ft. Lauderdale, Florida
6 May 17
'well balanced diet' can mean anything these days.

• Philippines
6 May 17
@GreatMartin
I think it is becoming popular for people who are health conscious.

• Atlanta, Georgia
1 May 17
Sounds like you know exactly what you're doing. My better half is on a diet to bring down his A1C So far he's brought it down one point and when he weighed a couple of weeks ago he had lost thirteen pounds. He doesn't weigh often, he's afraid he'll be disappointed.


• Atlanta, Georgia
7 May 17
@GreatMartin
That's what I believe. My better half goes by the chart but he doesn't weigh every week. And he doesn't take measurements. He's doing well and has lost several pounds.

• United States
30 Apr 17
I love this. Thanks for your insight and sharing your experience. At first and when you are more overweight it seems like the smallest changes inspire fast weight loss and then as we get smallerI guess we burn less calories. Which is a bummer after getting "used" to losing at a certain weight. Gah. I look foward to reading more of your posts, Mr. Motivation!! Lol

• Ft. Lauderdale, Florida
6 May 17
The more you lose the less you have to lose so it gets slower but see my comment to Ruby Hawk right above.

• Canada
7 May 17
I don't think about food anymore. I step on the scale every day at they Y, i was losing daily and feel great. Then my knee kicked in and I had to slow down my exercise, I should have that surgery in the next 6 months and looking forward to it so I can exercise again. My goal at this time is just to not gain anymore..

• Charlotte, North Carolina
6 May 17
So many do struggle with those last few pounds! Glad you are talking about this here
@GreatMartin