How to clean a charred frying pan?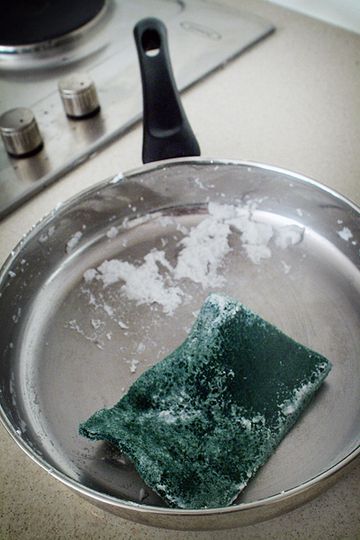 Hyderabad, India
May 1, 2017 10:47am CST
It is very difficult to remove the stains in the frying pan if the food stuff is charred and sticks to the frying pan. The best technique is that just put a spoon of baking soda in the frying pan and add a cup of water. Take a tissue paper and spread it in the pan. Leave it for an hour. The whole charred food stuff and other black residues will come out. Just lift the paper and throw the black residue from the pan. It looks great now. You can use dishwasher detergent + lemon slice also in place of baking soda.
9 responses

• Chile
1 May 17
I suppose that it depends on the material of the frying pan.

• India
2 May 17
I will remember this the next time it happens here. Thanks.

• Hyderabad, India
2 May 17

•
2 May 17
I know it's very hard,when I was in college I faced this situation many time.then pickup a knife clean pan and then wash with detergent

• United States
1 May 17
A great, and inexpensive, tip for us!

• United States
1 May 17
I had heard about that but never tried it. When my sister came to visit I walked into the kitchen to see what I needed to do and the dishes were all done! What a great thing! But I saw a pan with a piece of tissue in it and thought it was odd. I asked my sister about it and she told me what you have just posted. Sure enough, it worked!! Thanks for the reminder, I will write it down on my list of essential things to know that I keep in the kitchen. If I don't I will forget about it and not know how to clean a mess easily when I make one!


• India
1 May 17
that's really good tip, will be useful to clean the coated pans