Predestination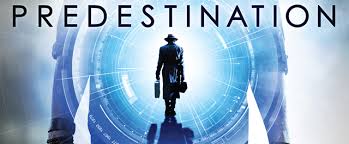 India
May 1, 2017 11:12pm CST
Yesterday I saw an Australian movie named 'Predestination'. I was really amazed by the story and the narration. The plot was really very difficult to understand. One thing that really amazed me was that the hero, heroine and villain are all the same person in the story..After watching the movie my mind really just went into a continuous loop of thinking..The one line of the movie is 'Which came first the chicken or the egg?'..I've never seen a time travel movie like this. This one is really a masterpiece with excellence in story and screenplay.
5 responses

• India
3 May 17
Sounds complicated....I liked the time travel in back to the future series

• India
3 May 17
Back to the future trilogy is one of my favorites..


• India
2 May 17
Yeah... science fiction movies are always interesting..

• Samoa
5 May 17
Looks to me a real blockbuster movie in the future.