Imagining a Writing Site; a Really Good One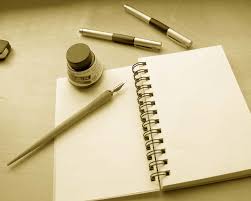 Kingston, Jamaica
May 2, 2017 6:21pm CST
Waaaaay back in 2008 there were so many publishing sites THAT PAID one really couldn't participate in all. It was a writer's choice. Factoidz paid, Hubpages paid, Triond Paid, every site paid, some more than others. Then, one by one, they went down. Some were killed by Google's Panda; (being labeled a Content Farm meant your stuff wouldn't be found by a Google search). Once hits dropped, so does revenue. Some were turned into scams by their Owners so that the writers would be ripped off, go unpaid and the site would close. Some tottered along paying badly. A really good writing site would have to start with some sense of revenue. There must be ads or some form of earning and it must be balanced between the site owner and the writers. Everything must be unambiguous. A writer needs to know how many hits and for what articles and the money paid per view. It can't be 1c for 1k views. For who would write off their fingers to know that is 1M people came to read their work they'd get $10. The Site itself should promote the articles. For when you network your work a site like Reddit will slap you down as a 'self spammer'. Further, there needs to be levels. Some articles are better than others. Just as some writers are better than others. The best work must be on the front page, attractive enough to catch the eye. The idea of having a Title like; "The effect fon their position in society by women who lie" may please an A.I. but human eyes would sooner click on "Women who Lie." Further, and although no one admits the truth; today people read shorter, not longer items. Very often I'll do a Stumble and come across an interesting item of 2.5k words and skim it. I don't read it, I go for major points. If that item was condensed, if it were limited to specifics, I'd read every word. I'm not the only one. It has been researched. Why some sites demand long articles today is rather out of touch. The Owners of the Sites must be contactable. Not by complaining all over the 'Net and writing articles complaining, but a direct route in which a writer can contact the Owner/Admin/Mod directly and quickly and obtain answers. If there needs to be 'editing' it should be a matter of agreement. You can't log in to see what you wrote twisted into a pretzel. The site would pay every month. If you had 14c or $8.34, or $24.45 you are paid. Every month. Automatically. The so-called plagiarism checkers would have a human element so that one wouldn't be slapped down for quotes, authorities and attribution. Too many sites have a loopy A.I. that can not differentiate between quoting a source and copying it. The writer would have control over accepting/rejecting comments which would deter Trolls. Ahhh... imagination
3 responses

• Canada
2 May 17
Ah, but I am critical. If I was the one paying.....there are many discussions written that I would just delete....poor, poor grasp of English. Spelling that is incomprehensible. I do understand that auto correct might play havoc with our writings, but if there were a few checks in place, I'll bet we'd all be more careful.

• Kingston, Jamaica
3 May 17
But it takes down a site when poor grammar and bad spelling is used. Taking it down, advising the writer would be beneficial. I'm not discussing opinions, or ideas, the simple nuts and bolts. The Early sites did that. They did not publish.

• Lake Charles, Louisiana
2 May 17
I know what you mean. I wish some writing sites did pay us writers the same salary as those sports entertainers.