Racism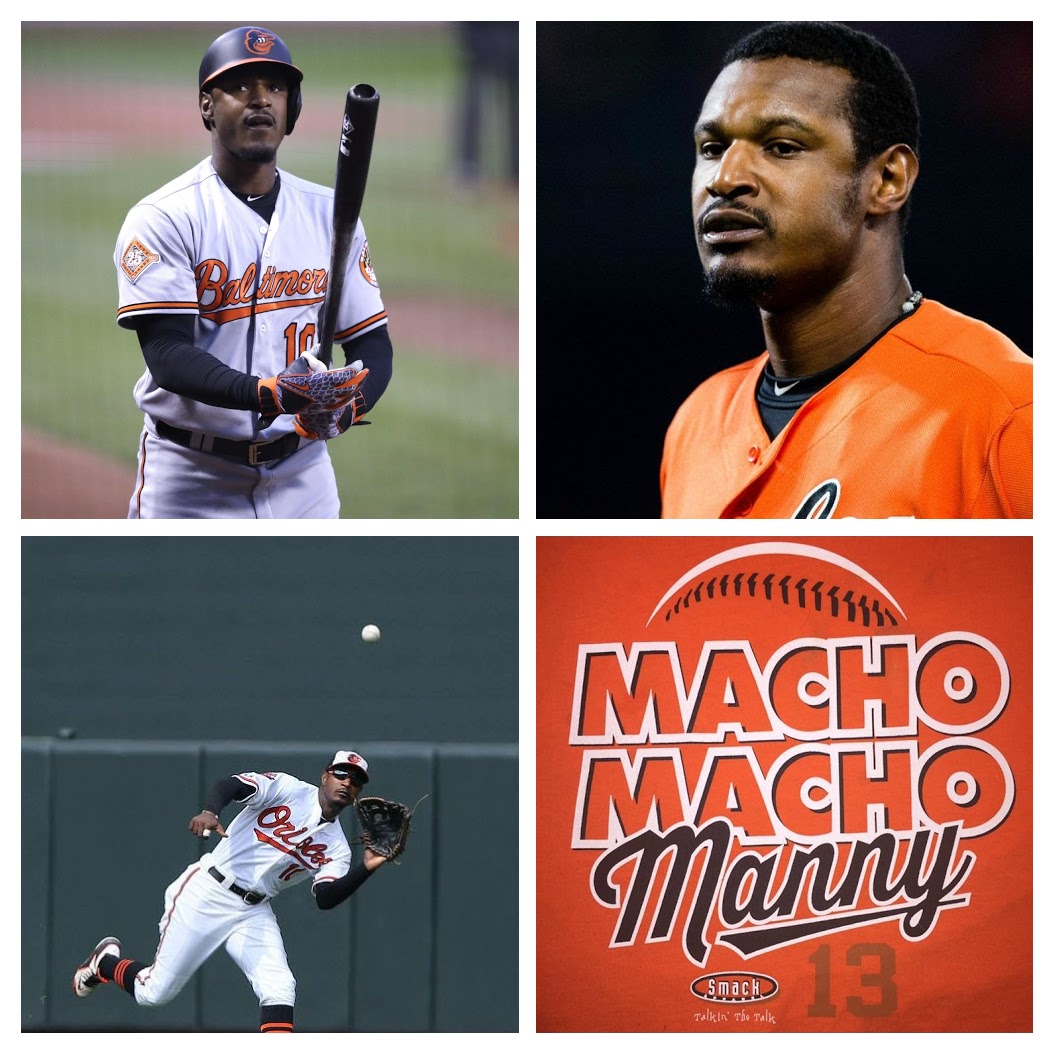 United States
May 3, 2017 9:22am CST
Racism is horrible and sad!

After the 1960's era when there were the protests and riots it was mostly over in the United States. Oh sure there were some people that were personally racist, but the protests and riots stopped as well as the groups beating up and terrorizing people of a different color or race.After 9 11 it started a bit more against Muslims. However since January 20, 2017

racism has gotten worse against not just Muslims, but against blacks, Jewish, poor citizens and other's.



Most recently to my knowledge because most of you know that I am a Baltimore Orioles baseball fan and that my favorite player is the center fielder Adam Jones. AJ is a fantastic outfielder and hitter!

that has broken many records and gotten many awards He also is a very kind person to his family and friends, as well to the community of Baltimore and it's surrounding areas! He also does community service for other areas, groups and foundations. Night before last at Fenway Park in Boston, Massatuchets as they were playing the Red Sox one of their fans thru a bag of peanuts at Adam!



. This individual a long with about 38 more people were calling him the "N" word.These people were thrown out of the park! Uhhhhh- so what they will just come back and do it again!

Then the next night a lot of the Red Sox fans as well as some of the team mates gave Adam a standing ovation and applauded him. But the next batter up was the Orioles third baseman the also his one of the Orioles best players and the Boston pitcher Chris Sales "purposely" hit him with the ball!


So Boston showed they were actually nice then took it right back with their actions.

(Pics are of Adam Jones and a meme for Manny)
10 responses

• Los Angeles, California
3 May 17
I don't believe Chris Sale intentionally hit Machado as some sort of racist act. That implies Sale is a racist or that he got orders from Boston manager John Farrell meaning he is a racist also. If Boston is so racist then why is Big Papi so beloved and Mookie Betts and Jackie Bradley Jr fan favorites?

• United States
3 May 17
Did you see the game? But the black players that are Red Sox are a different story. Other black players on other teams say that they have been harassed at Fenway as well.


• United States
4 May 17
Besides it was these hateful Boston fans yelling and throwing the bag of peanuts

• Lake Charles, Louisiana
4 May 17
Please humanoids quit making a big deal of a minority sports star being insulted or having things thrown at them. I remember the late Bum Phillips who is White having his cowboy hat stolen from a San Francisco 49ers fans and Bum did not go on television and cry "He stole my hat."


• United States
3 May 17
A shame that racism is still alive and well all over the world. It seems that those who are brainless still engage in the type of behavior you described.

• Lake Charles, Louisiana
4 May 17
My advice to these people who are insulted over their race should just stick their tongue out and carry on their work. That is how many heel wrestlers react to the hecklers.


• Bunbury, Australia
4 May 17
So many people seem to have so much hate in them nowadays. It can be really frightening.

• United States
7 May 17
Yes they do, sadly

It is totally crazy!

• United States
10 Jul 17
@TheHorse
No this was a white person calling names and threw a bag of peanuts at him. All the other people name calling were all removed from the game by security.


• Lake Charles, Louisiana
4 May 17
It is not nice to use racial slurs of any kind to anyone. My late mom taught me that from childhood and I glad to carry on her beliefs.

• United States
11 Jul 17
@TheHorse
I am sorry that you went thru that. I went thru similar stuff, name calling and threats but not because of race.

• Lake Charles, Louisiana
11 Jul 17
@dfollin
As I got older I realized that people really cared for me.



• United States
7 May 17
You are right, it will never be totally eliminated, but in the past six months or so it has reared it's ugly head (as you put it

) more then the past 30 years or so.

• United States
10 Jul 17
@TheHorse
Because it is all over the news....... TV, in print and online. Hate crimes are going on more recently.



• United States
8 May 17
Yes ,but in the past 6 months or so it has gotten worse.

• United States
9 May 17
@Nawsheen
Yes, these people are supposed to be people for our children and grandchildren are to look up to.



• United States
10 Jul 17
The person that got hit by the ball was not the black person, he is an American born Hispanic. However the pitcher and other members of the opposing team had been talking about how they were going to hurt him. Yes getting hit by a baseball his part of the sport of baseball, but when it is done intentionally that is not being a good sport. Where the racial issue comes in is when a black player was on deck fans were yelling racial names at him that were not kind, which is against the rules on here for me to type. One of the people even thru a bag of peanuts at him. All the people that made the remarks were removed from the stadium by security. Apparently the man that thru the bag of peanuts at Adam jones was arrested. Both the baseball team owner and the stadium management wrote letter's of appoligy admitting that they were acts of racism. The next evening at the game at the same stadium Adam received a standind ovation from a number of the opposites teams fans when he came to bat the first time, showing that were not all racist. And the man that thru the peanuts at him and made racial slurs at him addmitted that he had done so.


• Charlotte, North Carolina
11 Jul 17
Racism is alive and well where we live, as is sexism, ageism, and many other issues. To me, this is a form of hate that can't be tolerated.

• United States
11 Jul 17
It is here too, but not just in the area. It is certain people. It's a shame!


• Mangalore, India
10 Jul 17
While it is extremely sad that people get targeted because of their color or the way they look , it is also a fact that in life some think that they are more equal than the others ..Nature too seems to favor this - The survival of the fittest theory ! I doubt if it would ever end !!

• Banks, Oregon
5 May 17
Racism and Homophobia is something i have no tolerance for and i will call a person out on it immediatley.