Lunch with Dad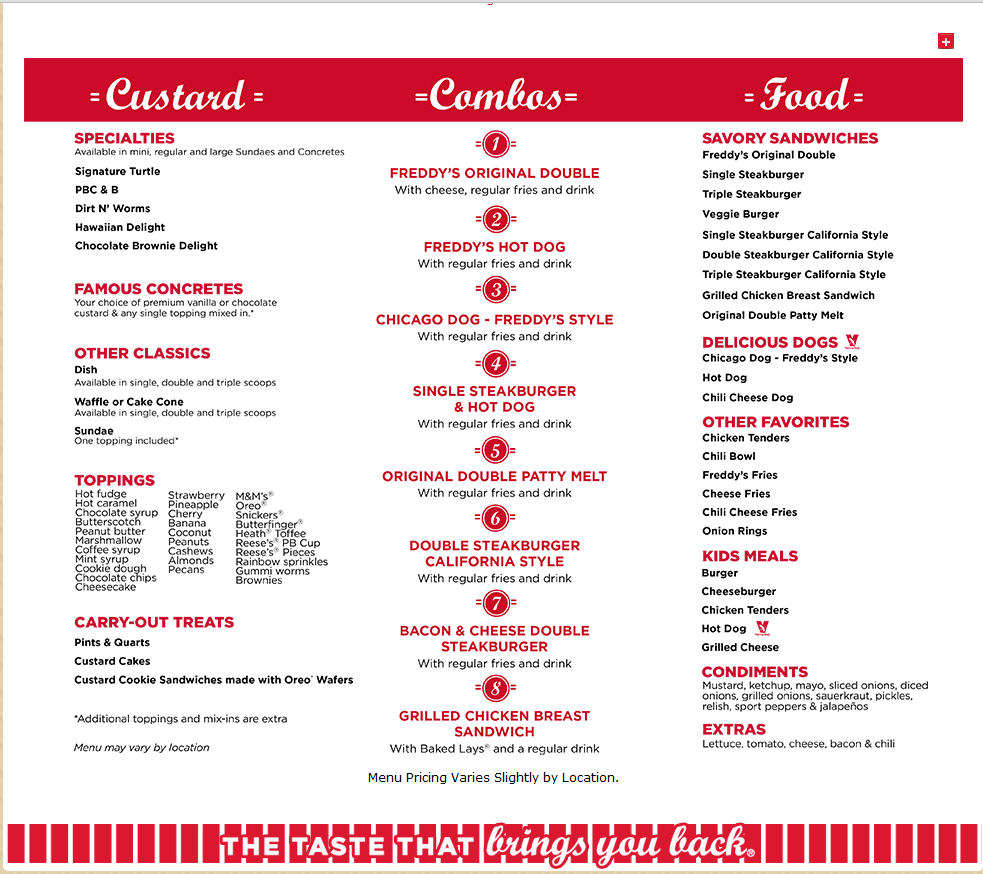 Prairieville, Louisiana
May 3, 2017 10:49pm CST
On the way home from the social security office we stopped at Freddy's frozen custard and steak burgers.The shoestring fries were good and would order them again.I would never get the burger or hotdog again both came with my combo.My hot dog looked dry.We got there shortly after noon and they weren't busy.My diet Dr Pepper was good.If I go back again I will try fried pickles.I got combo number 4.
3 responses

• Los Angeles, California
4 May
You enjoyed good dad time.

• Prairieville, Louisiana
4 May
My dad does not want to go back.

• India
4 May
that's a nice menu, such foods are not available here, we have complete different menu


• Roseburg, Oregon
4 May
Never heard of Freddy's frozen custard before. Do they have good food.

• Prairieville, Louisiana
4 May
Only been there once didn't like the hot dog or burger.