What is time? Is it an illusion, or real?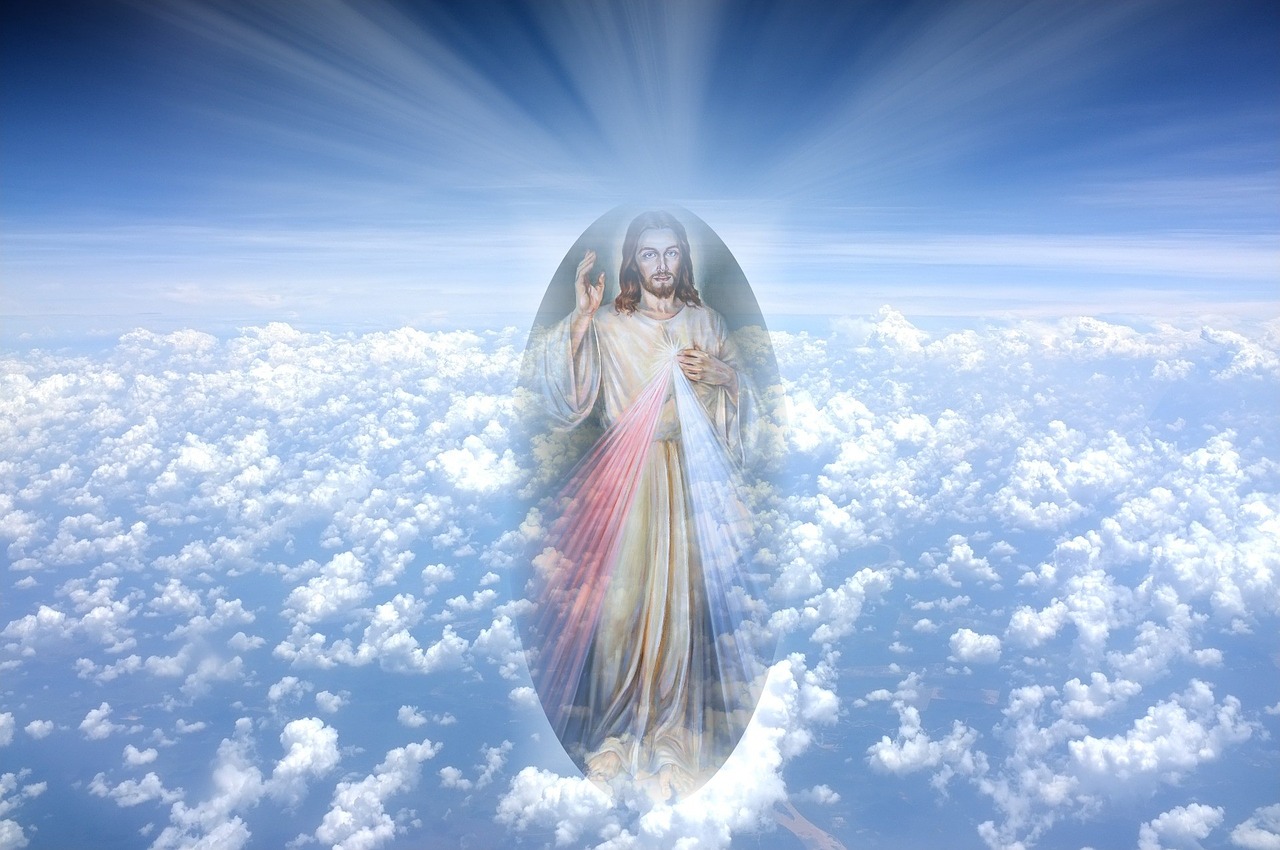 Australia
May 4, 2017 6:07pm CST
What exactly is time? The New Age thinking is that it is an illusion, and that we should all be more concerned with living in the now, the present moment, for to them, that is all that really ever exists, just an ever-changing infinite number of present moments, for us to partake of, and to learn and grow from, and in. The Christian bible would not seem to agree with this approach. Jesus answered, "My time hasn't yet come, but your time is always here." John, chapter 7, verse 6. Jesus saith unto her, "Woman, what have I to do with thee? Mine hour is not yet come." John, chapter 2, verse 4. "There is an appointed time for everything. And there is a time for every event under heaven." Ecclesiastes, chapter 3, verse 1. What is time then? Is there time in Heaven? Why did it take time for Jesus's "time" to come? Why did he have to wait thirty years here on the Earth, marking time, so to speak, before it arrived? Time is a factorisation factor of love, loving. Love itself is un-timed of course, but when love enters a situation, it must be timed perfectly to meet the situation in such a way that its entry allows the situation maximum healing power. The Earth and creation were created to grow from the seeds of love, that God planted upon them. The watering of these seeds must be carried out over time. Various saints, and Holy people, come regularly into the world to provide the needed holy water to the seeds, and to the already growing plants there. This was also Jesus Christ's chief function here too, that is, to provide a fertiliser, (as well as Holy water, as well, of course) so to speak, to these seeds, giving to them the chance, the added chance to allow those seeds, that were ready to grow forwards, to grow forwards, in a new growth spurt from love, and to now do so, optimally so. When the plants have grown sufficiently, they will bear fruit for God. "Make a tree good and its fruit will be good, or make a tree bad and its fruit will be bad, for a tree is recognized by its fruit." Matthew, chapter 12, verse 33. God, sends his saints, and his son, to show us and to help us, over time, to make our tree a good tree, and so we will then grow good fruit. Time then is more just a description of the timing, or the passing period, of the seed growing into a plant, and this time is connected to all of creation, in that we all have six days to grow, and on the seventh, we are expected to be ready, to supply our fruit, to the "orchardeer," or to God, and to share it with all others too, or to those who are interested in sampling our uniquely particular fruit, as well, as their own. Time runs differently for every part of creation. This is why some parts seemingly live "longer" lives than others. Each person's "seven days" runs for a different length then. Not one life period is ever the same as another. We are all uniquely different in this aspect of our lives too. Is this right, though? Is time different for everyone like this, including for God too, perhaps God is the only untimed life, because his life does not compare itself in any way with other lives going on within him, or does it? Life is life, but time is an added on factorisation of God's love, uniquely attached to each part of life, like a unique battery for them in their outer lives, and which times in this way their physicalised life. Souls, living untimed within God, live like him forever, in a perpetually changing now, similar to what the New Agers thinks happens outwardly, and which does in some ways inwardly to each person too, but their outer lives, within the physical realms, are timed in the way described above.
4 responses

• Nairobi, Kenya
4 May 17
Yes a tree is recognized by its fruit. Let us produce good things from our hearts and love one another because this is what we have been called to do.

• Australia
5 May 17
Thanks, yes, I think that we can all produce our own kind of good fruit, because fundamentally, all of our trees were created as good ones. When we love one another, this helps our tree to grow more upright, and not stunted in its growth either, and its roots will grow properly then too, not becoming twisted and gnarled, by our own mind's twisting of the real truth.

• Nairobi, Kenya
5 May 17

• Australia
5 May 17
@EMuhungi
Yes, I believe that love is indeed the core, and that it is behind everything else too. Every experience that we go through, if we look for love somewhere within it, we will always find it there, because love is at the core of all things, as you said.


• Chile
4 May 17
I would have liked that your post would have been shorter. I got lost at some time. I think that time is not always measured by clocks and watches. There is an inner psychological time that has to do with other countings.

• Australia
5 May 17
Yes, all of the quotes made it longer. Yes, we all want things shorter, and more tightly compactly presented these days. Perhaps time really is speeding up for us all, us some claim that it is. Yes, I also think that time is relative, and so psychologically time moves differently for every person.

• Chile
5 May 17
@innertalks
In some ways though. In others, it seems that time is speeding away by the second.

• Australia
5 May 17
@marguicha
I think that as more and more people are beeing squeezed onto our planet's surface, our fuses, so to speak, become shorter then too, so psychologically, we are not as relaxed, and so time speeds up for us, because we are more impatient, and hate waiting around in queues, or being held up in traffic, etc etc. All of this adds to the speed of life, which in reality, is actually slowing down, not speeding up, in other ways too, as you said. We waste more time these days, pursuing useless things, for example. It takes my wife one and one half hours to drive to her work, which was once a thirty minute trip. There is so much rigmarole, and paperwork, and checking of things these days, all because of over-population, I suspect.


• Hyderabad, India
5 May 17
Great saying..We all should follow them keeping them in our memory.

• Australia
5 May 17
Yes, great sayings help to uplift us, and carry us along. I think they help to raise us in consciousness too, because they were written, usually, from a high state of consciousness, as well.

• Singapore
5 May 17
"There is a time for everything, and a season for every activity under the heavens" We have no respite as we are on uncertain lease here as "time and tide wait for no man". Einstein said - "The only reason for time is so that everything doesn't happen at once" We are bound by time. Yes, even Jesus waited for thirty years in "humdrum life" for the right time. We are creatures borne out of experiences and circumstances that change us over time. We can only utilize our time the best way we possibly can and leave a positive legacy; the rest is not in our hands. Good to think and ponder over those over which we have no control even, so that over time we may know more or even realize our limitations more! siva

• Australia
5 May 17
That's well-said, siva, and I cannot add much more to that. I might say, though, that only love lives untimed, as God is love, and all under him are a part of his creation, and so are subject to time in some senses of that word, because at some time, they were created, by God. God somehow then must create time for his creation to live within, but can still live out of it himself somehow.

• Singapore
5 May 17
@innertalks
I think god is more hands-off now than earlier when He actively participated to keep the evil at bay. He might have realized that over time humans will evolve by learning from their mistakes. If He micro-manages it becomes not only too much work but also "boring" as we are then herded like sheep! Time keeps us on tenterhooks and revealing more of it will only make us more complacent and take things for granted. He knows we get drunk with the opium of love and leisure, so we need to be kept under leash and time is a great equalizer too as it does not differentiate between the "filthy"rich and the "dirt" poor! siva

• Australia
5 May 17
@Shiva49
Yes, very true, we cannot take any of these "filthy", or ill-gotten" riches with us, directly, but if we did get them in an ill-gotten, or filthy way, I am sure when we leave, we might take a suitcase of karma along with us then too, and we will surely bring that back with us again, on our next trip, or two!!