Beautiful Edible Fish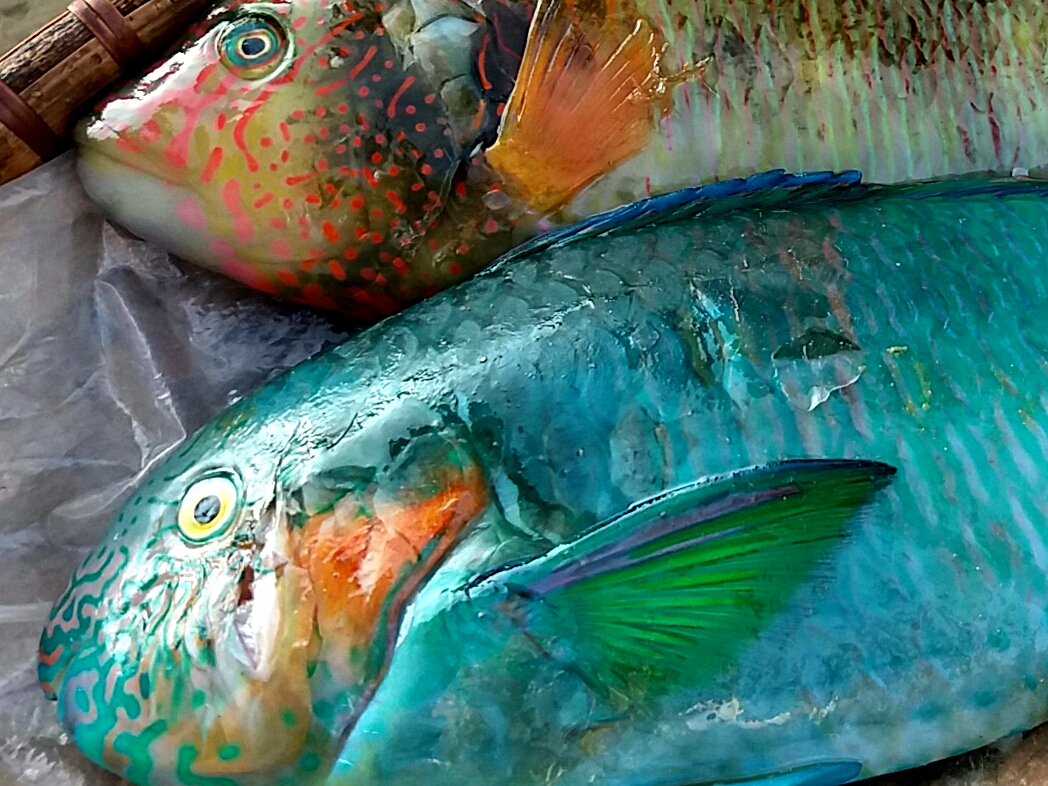 Philippines
May 4, 2017 11:00pm CST
Took the photo this morning from fish vendor who sell fish in our village. We bought the shells but we didn't buy that fish. In vernacular term we call that orange stripe coral fish as ampid and lunawan the blue stripe. The fish is good food as grilled or fried. It got many tiny bones that make it hard for kids. I just love the colors of the fish. The fishermen catches this with spear or arrow.
8 responses

• Philippines
5 May
Wow the blue fish is really beautiful. It's good to know they are edible.


• Philippines
5 May
Yes, they are edible and when cook as sinigang the soup is really delicious, but it has lots of bones.

• Philippines
5 May
@ilocosboy
I don't like fish with lots of tiny bones. That's why I hate some seafoods you can't enjoy their meats because of the bones or the shells. Sounds delicious. Are they still blue after cooking?

• Philippines
5 May
@averygirl72
the color changes when they are cook, they become whitish.


• India
5 May
We don't get this vibrant colour fishes here. Is it sea fish?

• Philippines
5 May
yes its coral fish from the sea. that two fishes could weigh 1 kilo now.


• Philippines
5 May
Yes, these are coral fishes and supposed to be an ornamental fish and food.

• Mauritius
6 May
@ilocosboy
having those grilled will for sure be delicious. I'm sorry for eyeing your fish




• Philippines
5 May
No its not, it just look expensive because of he beauty, but in the coastal villages, beauty is nothing, the important is the meat.

• United States
5 May
I don't like fish with bones.

• Philippines
5 May
yeah, they are just beautiful but not ideal as food