Dinner tonight "chicken sticks and French fries"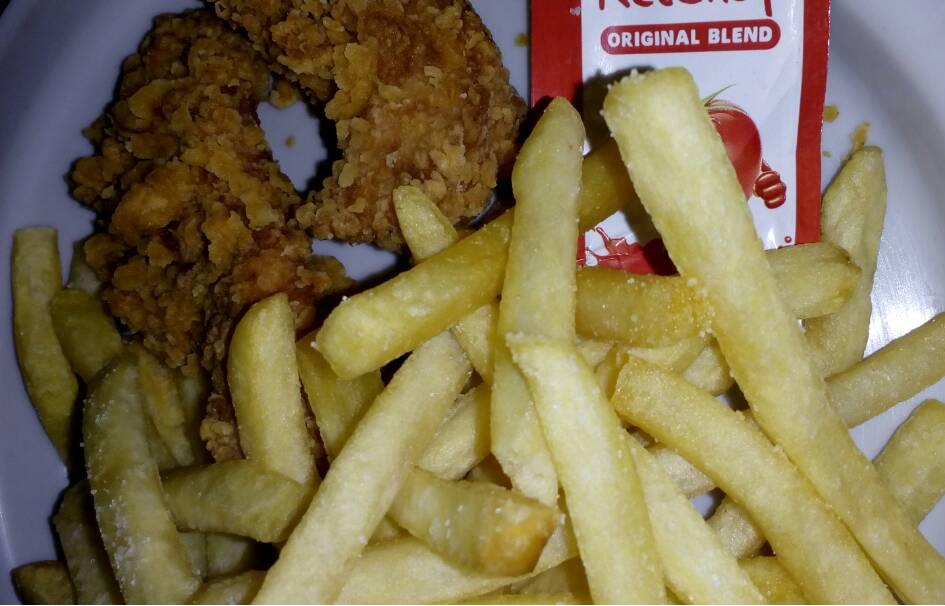 India
9 responses

• United States
5 May 17
Had cake for breakfast. Italian bread for lunch and will have lasagna for dinner

• Jacksonville, Florida
5 May 17
I hope you enjoy your meal, it sounds good! :)

•
5 May 17
Your dinner looks good.



• India
7 May 17
we usually have rice and curry , but it was different that day.

• Philippines
6 May 17
a meal for lunch and supper is not complete for me if there is no rice. do you get satisfied with just the French fries as your carbohydrate load?

• India
7 May 17
usually we have rice and curry for lunch and dinner as well, but that day it was different. I went out with one friend, so had these. I think i had too much so ,did not have rice after that.


• Dallas, Texas
6 May 17
Your meal sounds pretty tasty. You are eating what most Americans have at least once a week.

• India
6 May 17
we usually have these as snacks not as dinner. that's the difference, for dinner its either chapathi or rice


• Philippines
28 Jun 17
Oh my goodness!! Chicken and Fries My favorite! Perfect meal for me!