Do You Know Who Samkon Gado Is?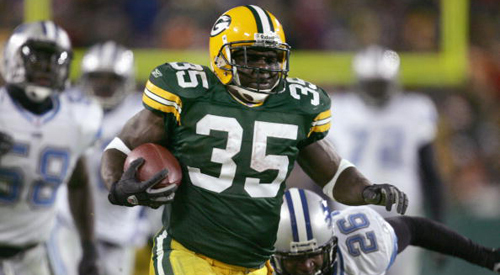 United States
May 5, 2017 5:40pm CST
Samkon Gado is now a Doctor in Missouri but he was a great rookie running back in 2005 for the Green Bay Packers. While it was a losing year for the Packers, it was also a special year for them!. The history of Samkon Gado is at the link below but for those who need a hero he would be a great choice. For those who need an inspiration he would be a greater choice.

From Wikipedia, the free encyclopedia Jump to: navigation, search Samkon Gado Gado in 2006 No. 35, 27, 38 Position: Running back Personal information Date of birth: (1982-11-13) November 13, 1982 (age 34) Place of birth: Kufai, Taraba State, Nigeria Height
2 responses

• Nairobi, Kenya
5 May 17
Thanks for the history of Samkon Gado, He is a living legend.

• United States
5 May 17
@EMuhungi
He's actually Practicing in Missouri now days! I believe he Immigrated from your neck of the woods (Nigeria is close isn't it?).

• Nairobi, Kenya
5 May 17
@Berniezeitler
Nigeria is in the west, Kenya east, It is not too far from here though.

• United States
6 May 17
@EMuhungi
Sorry. I'm not as familiar with the African Continent as I should be.


• Roseburg, Oregon
5 May 17
A football player to a Doctor. I will go and look at it now.

• United States
5 May 17