No abalone at all?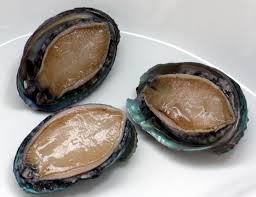 Guangzhou, China
May 8, 2017 8:26pm CST
A Hong Kong restaurant was punished because the customers found that the fried rice with abalone actually with mollusc instead. There is no abalone inside. Since abalone is expensive, so it is a kind of cheating. The restaurant owner made an apology and he just intended to cut down the charges. This is the news I watched last night.
7 responses


• Garden Grove, California
9 May 17


• Chile
13 Sep 17
I love abalone but it is very expensive. If I ask for a dish with abalone, I know that I will have to pay a lot. So, I´m sure that the sentence "cut down the charges" is plain cheating.



• Hyderabad, India
9 May 17
We should punish them severely. Cheating is very bad in public places.

• Philippines
9 May 17
That's pretty bad cheating. I heard of abalone before. Do they really taste good?

• Garden Grove, California
9 May 17
that was false advedrtising not very smart on his part as now Pattons will not trust him loll loll