Excess Baggage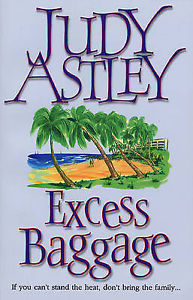 United Kingdom
May 9, 2017 5:24am CST
Excess Baggage is the story of a family holiday that had the potential to go horribly wrong. There were three generations of this family and some of the family members did not see eye to eye, and being thrown together in a holiday environment was maybe not such a good idea. The holiday was the idea of the character`s parents who decided where to go and they also paid for the whole thing. THE CHARACTERS The main character is Lucy who is a single mother who tries to earn a living as a painter and decorator. Theresa is Lucy`s sister who has a wayward but funny husband. Simon is their brother who is worried that there may be something very sinister behind this family holiday. There are also various children who are of all ages shapes and sizes. So you can see what the parents had to put up with and all the grown ups were wondering if this holiday was such a good idea but they did not want to let their parents down ( or refuse a free holiday ). THE AUTHOR Excess Baggage was written by Judy Astley who has also written other books. It was written in 2000 and first published by Black Swan. MY THOUGHTS ON EXCESS BAGGAGE I enjoyed reading this book because it was funny in places. It also made me think of large family holidays where the family members do not get on, making me feel sorry for anyone forced into that situation. Keeping in mind that holidays are not always the fun events that you think they would be ,depending on where you go and who you go with.
3 responses

• New Delhi, India
9 May 17
This is such a new and interesting topic

• New Delhi, India
9 May 17

• United Kingdom
9 May 17


• Los Angeles, California
9 May 17
The book would make a good basis for a movie.

• Boise, Idaho
9 May 17
I like some humor in a book. This one sounds interesting.