What could I do with the left overs?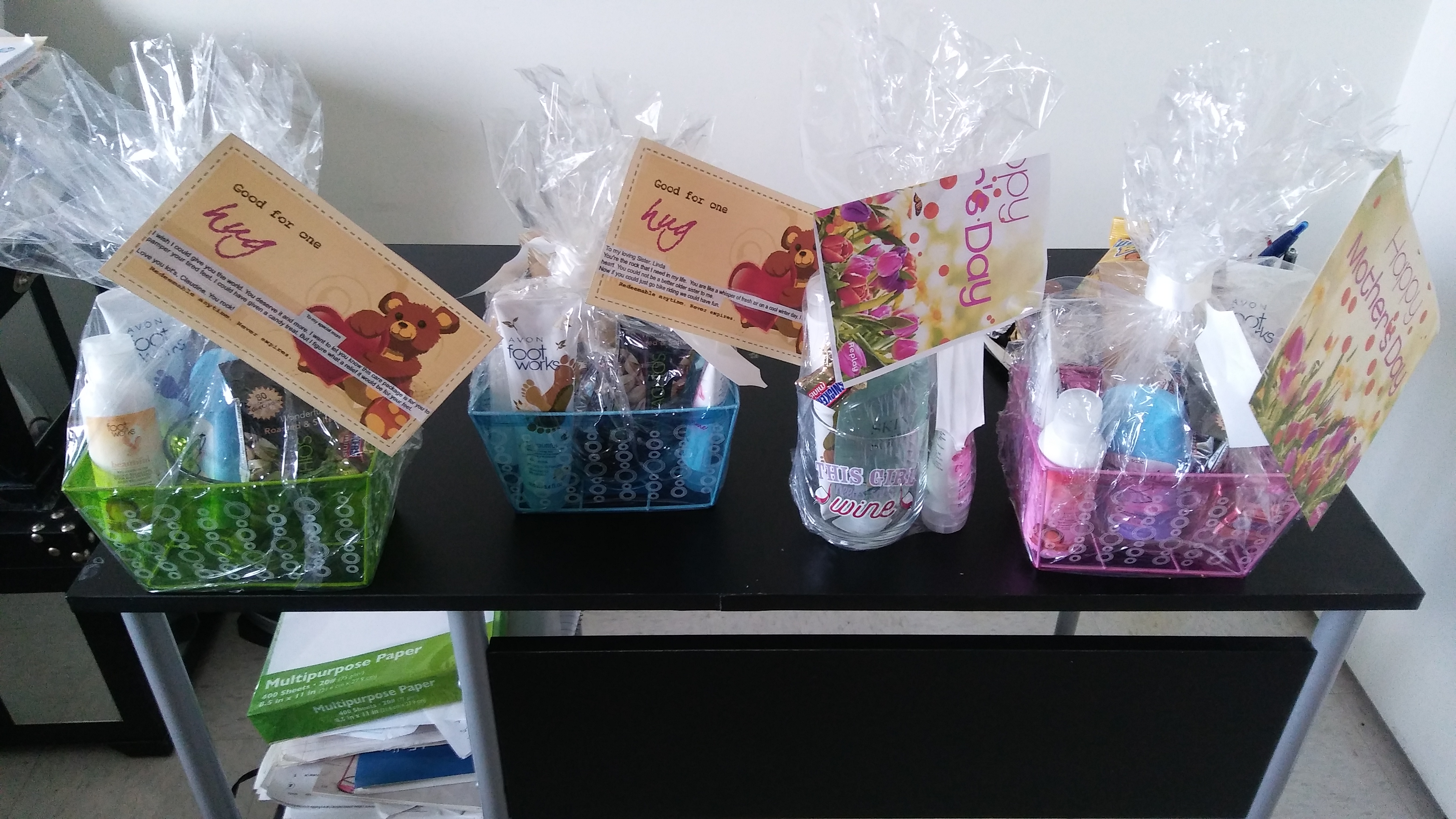 United States
May 10, 2017 12:08am CST
No, I am not talking about food right now. I am thinking of making baskets using beauty products and reselling them. They will be all avon other well names stuff. I have a love for that type of stuff. I just would not want to be stuck with a bunch of stuff not sold. If you could think of something I could really use the idea. That would be something I could totally enjoy doing. An I have a friend here that would love me to be her built in customer. I would love to try for Mother's birthdays but don't want to use teddy bears or balloons that would basically mean big time waste. There is always a birthday but I am not wasting a buck on a balloon. Please offer me some more ideas because I could stock up now on clearance stuff for the baskets. Thanks, guys. The picture is the baskets I made for mother's day.
6 responses

• Philippines
10 May 17
maybe you can build a room for these collections, the room could be your guest room.

• United States
10 May 17
I have a bed in there now. I would not want to toss it out. But I could really be happy doing this. Thanks The idea is awesome.

•
10 May 17
those baskets look amazing.... good job


• Philippines
10 May 17
How bout posting and selling them to your friends through Facebook.

• United States
11 May 17
They are on facebook tonight my nephew will try to sell them for me.

• Roseburg, Oregon
10 May 17
What you did looks good. Just come up with some other ideas and you will have it made.

• United States
10 May 17
I am thinking of stuff to try tomorrow just making one basket. I checked ebay nd a lot of them are dollarstore products.


• Hyderabad, India
10 May 17
Depending on your budget, you can present her a nice sweater or shawl. She will use it and feels happy about it.