WHAT now is going on?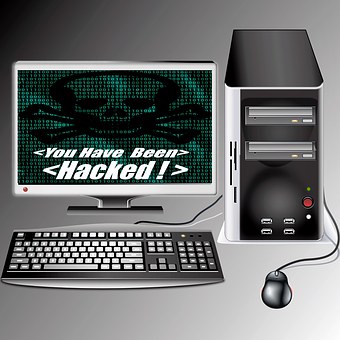 Greencastle, Indiana
May 11, 2017 1:13pm CST
Due to computer acting up like someone has made their way in it, I have been on the phone most the morn trying to get something done. I have Avast protection, which my phone company say is the best there is to have, so maybe 1 of you can help me out on what's going on cause I'm lost. I don't know what's going on, this is new to me I turn on my computer & it's bouncing around as if someone is messing with the page I'm on. Then I turn it off & wait a few minutes & turn it back on & it does the same thing what is up ? I just ran a virus scan & it says I'm protected. I set a password protection on avast so maybe that will do what I need done cause now it's not doing what it was

I hit the esc key & it stops ? But then it does it again a few minutes later

so has anyone experienced this on their computer ? if so what is causing it & what do I do to fix it ? O.k I have CHANGED my keyboard out & it seems to have done the trick cause it's not acting up like it was SO that tells ME it was the key board doing it. Thank you @DaddyEvil for sending out a post I think I MAY have solved the problem as it's not acting up like it was it only took me a HR to write this post cause of the MISHAPS I was having

I'm BACK in business again so it seems

& to think I wasting MOST my day working on this when all along it was just a simple fix

4 responses

•
11 May 17
It's good that you finally found the right solution.Great!


• Greencastle, Indiana
11 May 17
@sputnik8
yeah but something that took 2 mins to fix took me MOST the day to figure out that's what sucks.

• Greencastle, Indiana
14 May 17

• Banks, Oregon
13 May 17

• Greencastle, Indiana
13 May 17

• Banks, Oregon
13 May 17

• Greencastle, Indiana
13 May 17
@chrissbergstrom
yeah after spending most the day on the phone with people I THOUGHT could help me & found out what I did I heard god tell me it'a easy fix all you need to do is is change the keyboard out. so I did & WHALA it's fixed.

• United States
11 May 17
So glad you are now up and running!! The effort did pay off!

• Greencastle, Indiana
11 May 17
@Corbin5
yeah after most the day was gone when if I HAD of known it was a 2 min fix I was SO mad it was so simple.

• United States
12 May 17
@sugartoes
Been there, done that my friend!! So frustrating, but we will just have to focus on the fix.

• Greencastle, Indiana
12 May 17
@Corbin5
I'm just glad this week is over after everything we have been dealing with

• Perth, Australia
15 May 17
@sugartoes
For some reason I feel like I have been through something like that many years ago but it's very vague. I'm glad that
@DaddyEvil
was helpful. He is one of the tech whizzes here lol

• Greencastle, Indiana
15 May 17
@VivaLaDani13
yeah so I noticed, god put people in our lives for all kinds of reasons ha ha ha