God Is Dead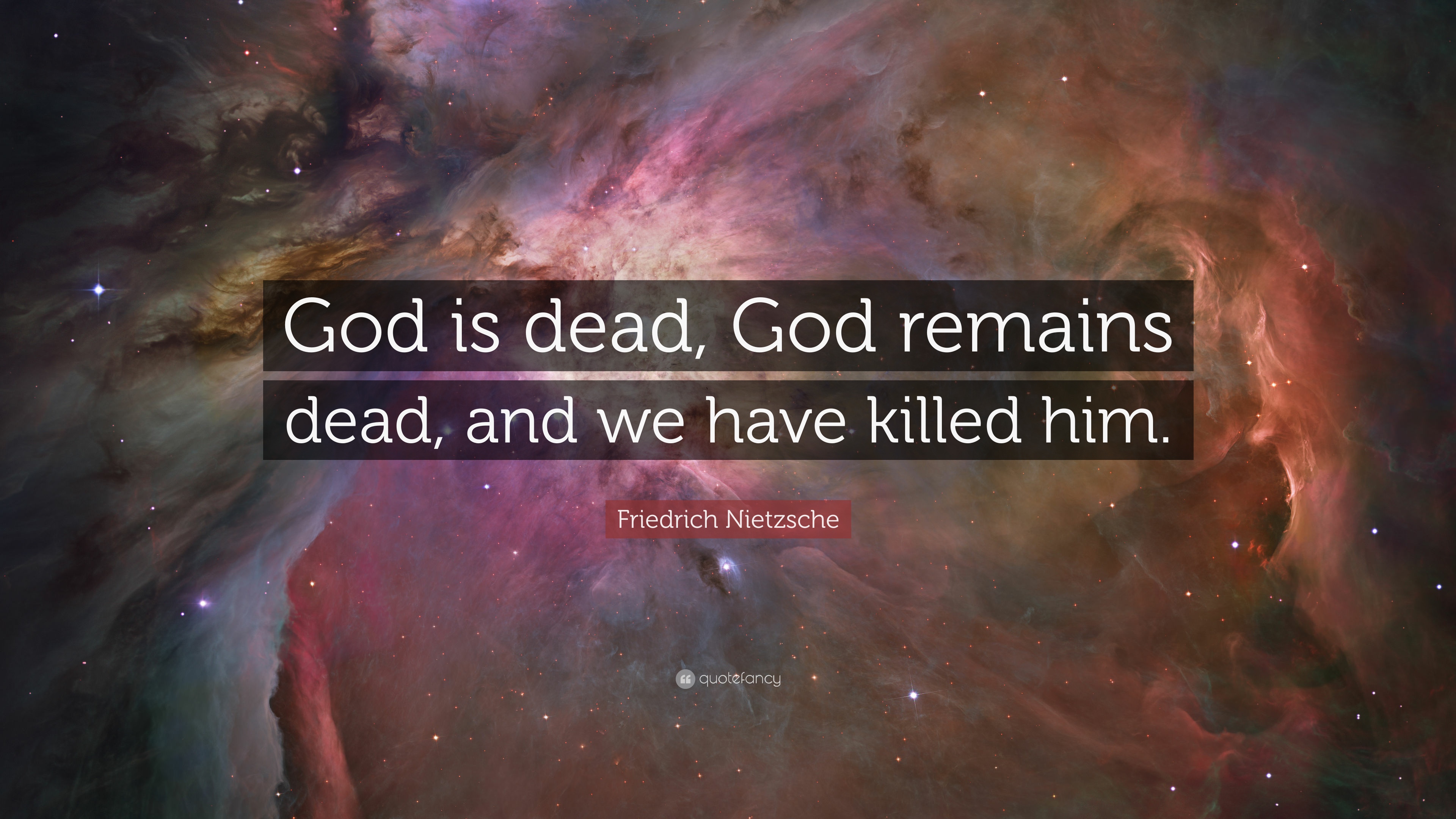 May 11, 2017 2:00pm CST
"God is Dead" is the famous remarked of Friedrich Nietzsche, a German philosopher. It's among the intriguing statement or idea a man could ever entertained or said. How could God be dead? It's a contradiction of terms. Is God really dead in the Computer/Cyber Age? What do you think?
5 responses

• Bulgaria
11 May 17
God is eternal. God couldn't disappear. God remind us for God's will and ruling the universe.

•
11 May 17
@WriterAI
Right. That's another perspective or point of view of the discussion.


• United States
11 May 17
You could open a real philosophical discussion...after all, would God actually be 'alive' as we know it?

•
11 May 17
@JolietJake
Thank your for your valuable suggestion. If God is "alive" as we know it, what is the "Nature of God"? Is God a "pure spirit"? or Does God has corporeal/material existence?

• United States
11 May 17
@sputnik8
Exactly. Does He have a pulse? Does He breath? One could postulate many theories concerning Him, but none of us really know...

•
11 May 17
@JolietJake
You are right. Why do we as human beings have so many idea, theory or idea about God? Is it because we cannot really know nothing about God in its abstract concept? Is it because of the "limitation" of the human mind to understand or comprehend about an abstract concept? Or was it the result of our "primitive civilization" idea about God which we carried even in our modern times?


• Preston, England
11 May 17
He was never alive. Neitszshe basically means God is a redundant concept in the modern age

•
11 May 17

• United States
12 May 17

• Singapore
19 May 17
I have a view god/creator is present in his creations, that is everywhere we see and don't. When the process goes kaput he may find other ways to rejuvenate/rekindle or reinvent another! He is always present but we keep overlooking the obvious - siva

• Australia
19 May 17
I also feel that we can't really ever separate ourselves completely from God. He is ever present in every part of his creation, in some way, or another.

• United States
11 May 17
Since many people actually credit anthropomorphic qualities to a deity, divine being such as God is, the statement sort of rings true; however if we know that God is a symbol of something greater that does not feel, see, sense, eat, breathe or live (except in the body host of a human believer) than the statement is false. Good post subject !


•
14 May 17
@enlightenedpsych2
Are you in any way a psychic or into paranormal stuff? Thank you.


• United States
14 May 17
@sputnik8
perhaps but I won't reveal my sources of inspiration . . .