Imagine having more than 2 sets of teeth in your lifetime?

Dallas, Texas
May 11, 2017 5:43pm CST
The genetics of teeth is such that in the average person, extra teeth, called wisdom teeth take up more space in our mouth and have to be removed because they get overcrowded. Maybe after our baby teeth are replaced by a second set of adult teeth, there might have been a human in the past, that had yet a 3rd set of teeth but because the human lifespan is now double what it was then, our evolution has not caught up with the demand. The boy with the extra set of teeth: Look at this: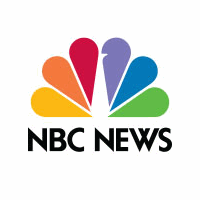 By Kavita Varma-WhiteAt the age of 5, my son Jayan had a routine set of dental X-rays that showed a disturbing fact.The X-rays revealed that he possessed not one, not two, but three sets of front teeth. There were his baby teeth, his permanent teeth and in
3 responses

• Wausau, Wisconsin
12 May 17
i have a second set of top teeth

• Dallas, Texas
12 May 17
I may get my own uppers one day when I run out of the originals.


• India
12 May 17
Oh, I am always telling my son's to be take care of their teeth as a new set will.not grow if they decay

• Dallas, Texas
12 May 17
I think you have a good system.