How do you feel about starting a new relationship?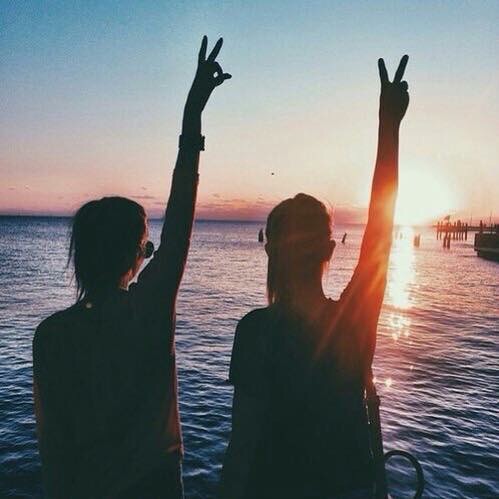 Davao, Philippines
May 12, 2017 1:07am CST
Maybe you will feel excited and overwhelmed, whether it be a lover or a friend. This emotion we cannot hide. We think it over and over, then create wonderful moments in our head. When I first encounter this girl, there are thoughts I cannot fathom. A lot of what if's. Is she friendly? Are we going to get along? She looks okay. She looks cool. I think we can blend. And after a series of rides and over night talk, we become an instant coffee with each other. We blend well. Same good taste and likes. The difference is, she will become a Dentist and I will stay the same. She is celebrating her birthday today. I cannot thank her enough for the friendship we have. I will always be thankful for her. For accepting me who I am, for listening to my own story. For helping me. And most importantly, being a sister I never have. Is there a wonderful person you want to thank today? Photo grabbed from Google.com
8 responses

• Philippines
12 May 17
my loving parents who are no longer with us, and my son too, because i am a complete woman because of him.

• Philippines
12 May 17
@JustBhem
thanks much my dear. stay healthy too, as always.


• Davao, Philippines
12 May 17


• Kerala, India
12 May 17
It is wonderful to have such friends in our life.

• Philippines
12 May 17
We cannot choose to friend with but they always come to us. That was a good relationship between you two.





•
12 May 17
For 33 years I met the love of my life well at least I thought I did, After being away from each other do to problems with his parents and I we got back together in 1993. He took me and my oldest 2 sons in like they were his own, He didn't have any kids until our one and only Son came along in 1997 . We again split up due to all kinds of reason too long to list but even though we are a part he is still in my life helping me with money and things I need. I am unable to work due to medical reasons and I am waiting on SSI to kick in but him being the type of man he is he would never turn his back on me and I am very grateful for this man. I still love him we just can't live together too many fights not enough good

•
12 May 17
making new friends and new relationships are wonderful especially when they are not easy to come by in todays world.