Unaccessible Goods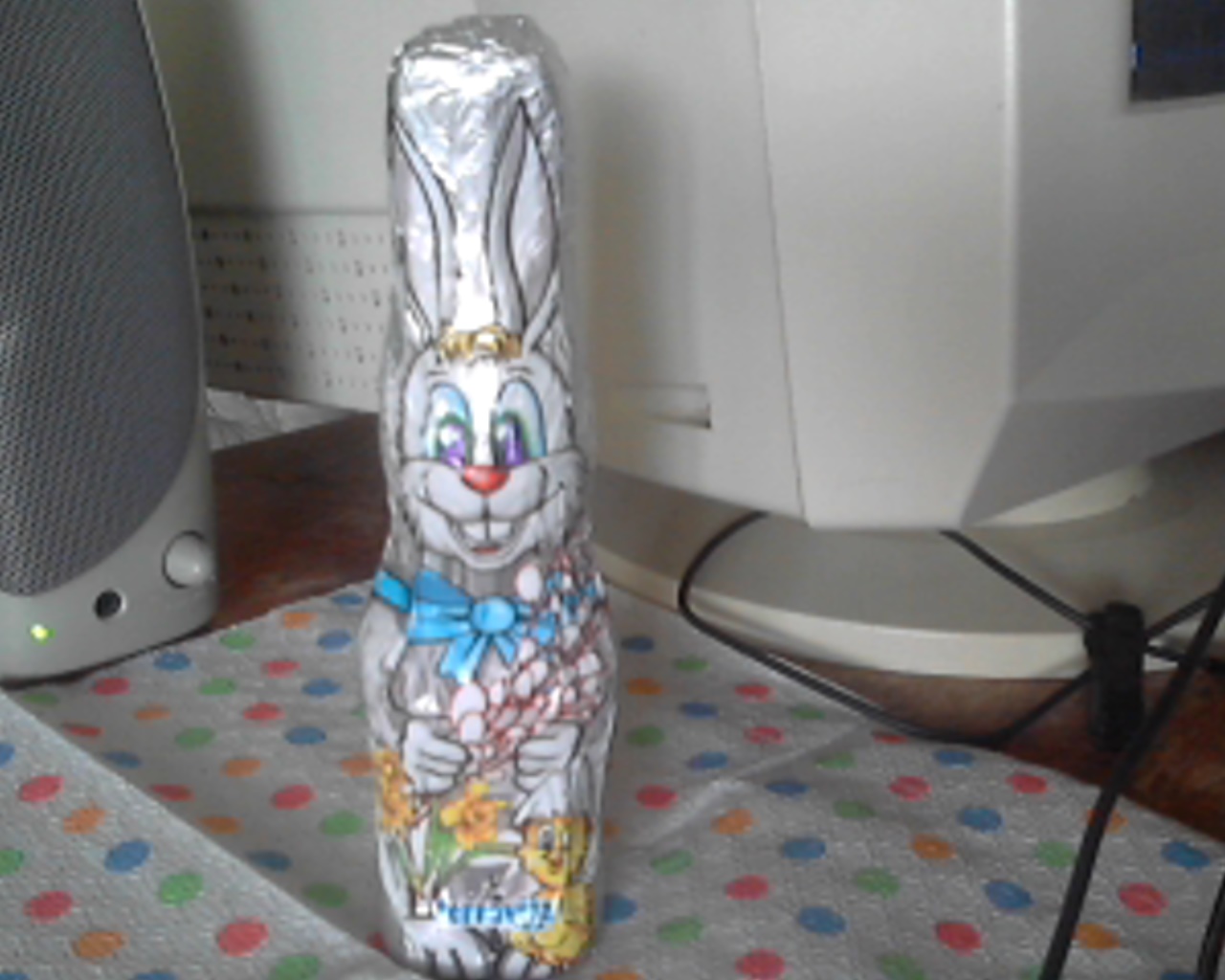 Bulgaria
May 13, 2017 11:31am CST
The expensive goods aren't accessible to any people who haven't money enough to buy them. For example here such good is the chocolate Easter Bunny. Every year I see on the store shelves lots of golden chocolate Easter Bunnies that aren't sold out. The Swiss firm Lindt produces them. This year I bought a similar chocolate bunny made in Poland by the Polish firm Teravita. You could see it on the attached photo. It was very cheap. It is evident that Easter Bunnies consuming here isn't at high level because of the high price of this good. This is the third of the twelfth discussions that I promised to write for you. Thank you for reading. Are there any goods that are hardly to buy by many people in your part of the world?
3 responses

• United States
13 May 17
Coral Anne is right, there are so many things to buy here but the quality is poor. I think it started back in the 70s when we had such a terrible recession and interest rates were so high. Companies closed their doors because they could not get loans to expand or buy materials. Smart people saw an opportunity to profit and began buying items from China. They are very cheap and during the recession when people did not have much spare money those cheaply made items were popular. You could not afford an American made teddy bear for your toddler at the price of $10 but you could manage to buy the one made in China for $3. Now everything is relatively cheap but quality is rare. We also have "designer" things that fall into the category you are talking about. Brands like Coach, Kate Spade, Nike, Eddie Bauer, and other names are out of reach for at least half the population here. Those brands make fashion accessories, clothing, even cars and office supplies. Their cost is so high, even in the discount outlet stores, that most can't afford them. BTW, I really like Lindt chocolate! I wait until after Easter to buy their bunnies because I can't afford $5 for a chocolate bunny but I can certainly pay $1.50 when it's marked down 70%! I wait to buy a lot of things until they are marked down.

• United States
13 May 17
You are so right about the recession being part of that problem. And now we've come to want new rather than good

• Bulgaria
14 May 17
Anyway your market is flexible - our Lindt chocolate Easter bunnies never mark down. Their price here is equivalent to yours $ 5. They stand still on our store shelves some days. After that period of time I don't know what happens to this good. The Polish chocolate Easter bunny on my photo costed under $ 1/2 at about $ 0.40 during the Easter period.

• Bulgaria
14 May 17


• United States
13 May 17
We have access to so much here in the United States, but so many of the things that we do have I think are really poor quality. And cost way too much for poor quality

• Bulgaria
13 May 17
I have already heard of this. It's a pity!

• United States
13 May 17
@WriterAI
we have a stores called the dollar store is where everything in them is a dollar. I can appreciate cheap inexpensive things that someone needs that are disposable. Or if you need some storage baskets, it doesn't seem fruit to spend five times that at another store. But other than that I don't like the fact that things are so cheap nowadays but they pay a lot of money for them.

• Bulgaria
13 May 17
@CoralLevang
We have similar stores for 1,2,3 and more Bulgarian leva - our currency.