No 'Morning Coughee Moment' today on facebook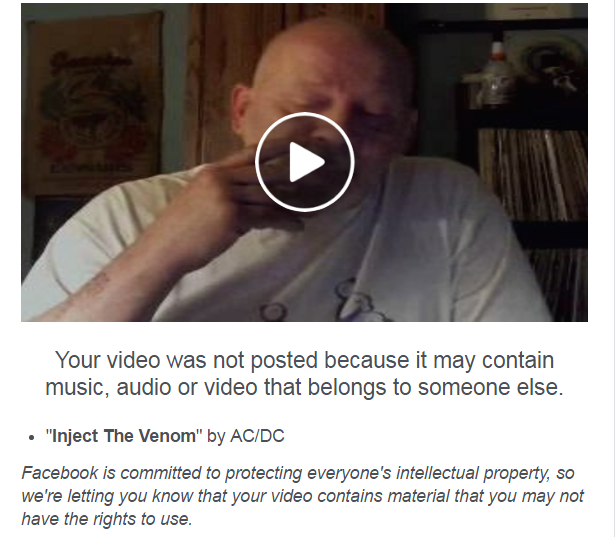 United States
May 14, 2017 3:32am CST
It wasn't that I didn't do one...it was facebook didn't post it. Or rather, seconds after posting it, they said "Nope, can't do that". It had been about 4 months since the last time I was 'denied' there, so I knew it was gonna happen again sooner or later. Guess I'll have to put AC/DC on the 'Do Not Play' list for that.

Or I guess I
could
buy a license to play their music.

Or not.

But really, 4 times in three years...that ain't bad.

7 responses


• United States
14 May 17
I almost did a no-music version, but decided to just not do one.

• Bunbury, Australia
14 May 17
That's a pretty good record.

• United States
14 May 17
My youngest brother caught their show when they toured this album, I never have seen them unfortunately.


• United States
14 May 17
wow!that is interesting there.They are the one loss there?


• Los Angeles, California
14 May 17
And they are claiming AC/DC is "intellectual" property? Right, Einstein is green with envy he didn't think of dirty deeds done cheap.