Creativity

8 responses


• Egypt
14 May 17
@Alternative4
I had a lot of creative influences in my early years, I have never been able to decide which one was my favourite so I do a bit of all of them, I would not say I was expert in any of them, but I enjoy them all.

•
15 May 17
@shebish
Good for you. I wish I could play an instrument, preferably the piano.


• United States
24 Jun 17
Definitely writing. I write novels. My current YA urban fantasy novel is currently published. I'm working on a second novel, a SciFi novel. Honestly, if I didn't spend my time creating characters, plots, and new worlds I wouldn't truly be living.

•
27 Jun 17
Writing SciFi is super creative. Enjoy the process and I hope to read your works.

• United States
28 Jun 17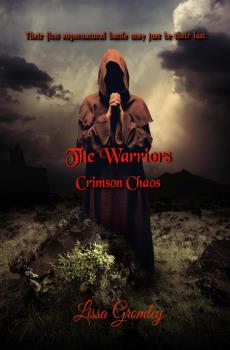 @Alternative4
That it is. I love the idea of blending in future technology with made up worlds in outer space. And thank you! My fantasy novel is currently available on Amazon.

• Ringgold, Virginia
15 May 17
I'm creative with writing stories, yet I can also be creative with organizing sometimes.


•
14 May 17
Creative chat, would that be that be... drawing hearts in comments? :)


• India
14 May 17
Not very creative I'm afraid. Enjoy the creativity of others though.

•
30 May 17
That is O.K. There would be not much point in creating nice things if there were no people who enjoy them!

• Samoa
29 May 17
Yes I can show it on how I think and on what I write about.


•
14 May 17
Very good combination. Do you like to take shots of sunsets?

• New Delhi, India
15 May 17
@Alternative4
Yeah I do. Sunsets and sunrise extremely beautiful.