Encyclopedia Brown and the Case of the Sign on the Door at the RV Store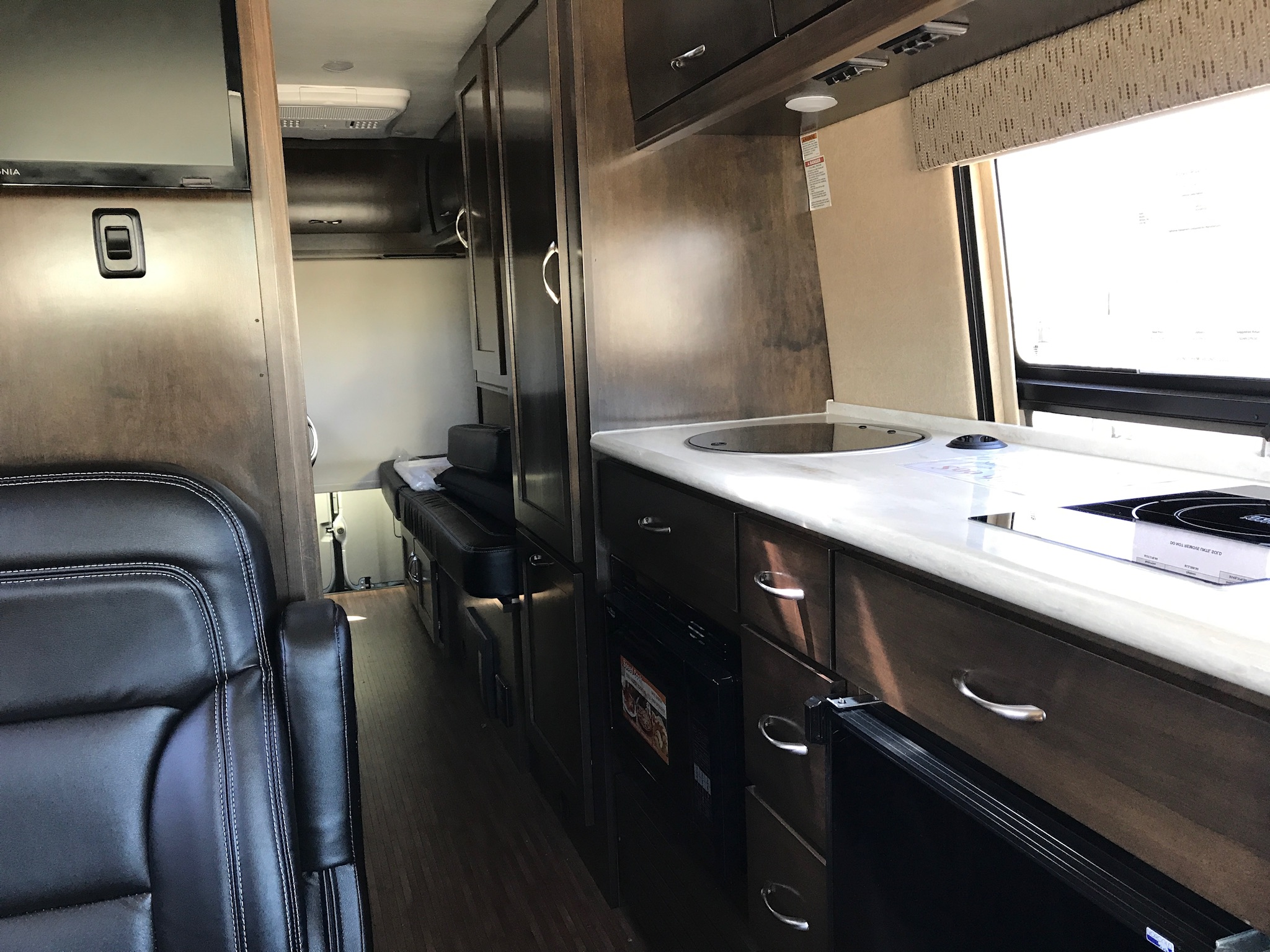 United States
May 14, 2017 10:58am CST
Part of the fun of the road trip to Indianapolis was actually
staying,
for a change, and goofing off yesterday before I made my way home. Normally, I would drive home after a show because it's only 100 miles or so; however, there's quite a bit of construction on the interstate, and it's a
bear
to drive in the daytime (with semis whipping into the fast lane then hitting their brakes, like it's
your
fault the truck speed limit in Indiana is 65 instead of 70), never mind nighttime with overnight construction, lane closures, etc. No, I'll sleep comfortably at the Comfort Inn then make my way home in the light of day. However, as I'm now
less than five years from retirement!!!!!
(should I stick one of JJ's ™ signs on that?

), I also wanted to look at RVs. (RV = Retirement Vehicle. Right?

) Indiana is one of the largest RV markets in the country, so it's a good place to figuratively window shop (the one major RV sales store near Louisville is....located across the river, in Jeffersonville, Indiana). When I got to the second store (which was on the way home) I saw a sign on the door as I walked out to the lot. It informed customers that the lot, and RV
sales,
are prohibited by Indiana law, so the "showroom" is closed. The
parts
store (which is grossly overpriced: go to Academy Sports or Dick's and buy the same thing for much less....but I digress) is open, but no service, and
no sales,
on Sunday. What. The. Fire truck? Well, it seems that, as a throwback to those old "blue laws" that date to the Puritan days, Indiana is one of 14 states in the country that prohibit the sales of "big ticket items" on Sunday. No cars sold. No houses sold. And no combining the two into an RV and selling them. Perhaps the sign was posted as a subtle, "Isn't this stupid? We think we should be able to sell you an RV on Sunday. Why don't you write your state representative and ask them to change the law!" signs. I have to say that, despite the fact that my brother and my dad live in Indiana and one of my favorite singers is from there (John Hiatt is a native of Indianapolis), they
can
have some silly laws in the Hoosier State. It was only a few years ago that they did away with the "no daylight savings time" law, which made for a
nightmare
when traveling to Indiana. (Here's how
that
worked: the counties around Louisville, KY and Chicago, IL,
did
go on daylight savings time [or else, Lake County, Indiana would have been an hour
behind
Chicago, or on
Mountain Standard Time
!]; the rest of the state that was on
eastern
time did NOT go on daylight savings time. Confused? Me too.) So maybe the RV store is trying to raise awareness so the law can be changed. I would hope so. It should be a store's decision (no Chick Fil-A for you today, which is
their
right to close just as it's KFC's right to be open), not some peculiarly written mandate that prohibits some purchases on Sunday but allows others.
6 responses

• Los Angeles, California
14 May 17
With your trusty RV, you can constantly be on the highways and byways on the concert trail.

• United States
14 May 17
Absolutely. And I'll get two magnetic signs for my RV: one for the Dale Watson concerts that says, "I'd rather be at a Robbie Fulks concert".....


• United States
14 May 17
I cannot believe on the law there.Interesting post there.Retirement.Are you ready?

• United States
14 May 17
Oh, I'm ready....just have four years and eleven months before I can actually retire.


• United States
14 May 17
@FourWalls
Not sure I will be around but will see.Are you prepared?

• United States
14 May 17
Wow no big deals on Sunday. Yes, I have heard of those kinds of laws, having lived in some of those states.

• United States
14 May 17
It's funny because I remember my parents going to the K-Mart in Clarksville, Indiana when I was a kid because it was open on Sunday, as opposed to the Louisville K-Marts, which were closed on Sunday. I can leave the restaurant I'm at now and go buy a new car in Louisville today....just not in Indiana.

• United States
14 May 17
@FourWalls
I couldn't believe when I went to live in Arkansas about dry counties..this was in the early nineties, I was so unknowing at that time. lol


• United States
14 May 17
@TiarasOceanView
-- we have lots of dry counties in Kentucky. Probably the funniest case of a dry county (and this is even in their commercials) is Lynchburg, Tennessee, where Jack Daniel's is distilled,
is dry.


• Boise, Idaho
15 May 17
Are you ready for retirement? Dumb laws.

• Denver, Colorado
14 May 17
It wasn't even ten years ago that they started letting liquor stores open on Sunday's here.

• United States
14 May 17
I have to admit that the law regarding no selling of big ticket items on Sunday is a weird one of little value, in my opinion. I agree that a store has the right to decide on which days it will be open.