What do you think of Bitcoins?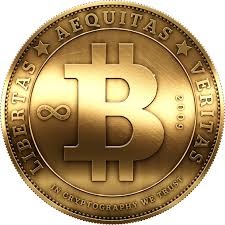 Lincoln, Nebraska
May 14, 2017 11:17pm CST
According to a definition that I found by Googling the term bitcoins they are the following: Bitcoin is a form of digital currency, created and held electronically. No one controls it. Bitcoins aren't printed, like dollars or euros – they're produced by people, and increasingly businesses, running computers all around the world, using software that solves mathematical problems. On the surface the idea might seem good. I wonder however if this could be the rise of one world currency as predicted by the Bible? Either way it might be a way to rise above the tide as far as having enough money to live on. Or could it destabilize regular currency. How do you feel about Bitcoin? I would like to get the reactions of other people.
5 responses


•
15 May 17
For me there's no substitute for paper money and coins.



• Lincoln, Nebraska
15 May 17
I plan on purchasing Bitcoin but I agree with you because in the past I was an ardent coin collector. I want to start again.

• Philippines
28 May 17
@keithstieneke
I guess Coinbase.com is the best Bitcoin Wallet provider in the US and Poloniex.com is the best CryptoCurrency Exchanger. For Cryptocurrency Hardware Wallet I read that Trezor is ok.


• India
15 May 17
I have heard but seems vague

• Brazil
30 Sep 17
I think it comes to bring democracy, access to everyone in world, ending in this way poverty and the use of money in the way we use today, I think much more is still to come, is a revolution that in happening and I am happy to be part of it.