Woh ! I Changed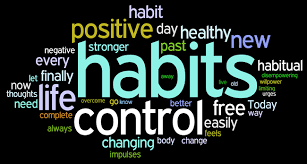 May 15, 2017 11:31pm CST
"Reading is a good habit " i always hear it since my childhood ... I never used to be that fond of the reading book. I don't know how things change and now surprisingly i love reading a book and I do it on a daily basis.... Actually this habit of mine i noticed last year...something happened with me ..(.which i can't share socially) ...so anyhow after that incident, i used to spend most of my time reading books (because i used to hate noises around, i used to spend me time ). and that's how i got addicted to book. but now i really believe that "Reading Book " is actually a good habit ... not only it helps you with your vocabulary or knowledge but also make you a better you ... Do you read a book ? Do you have any such habit which changed with time as well?
9 responses

• Roseburg, Oregon
16 May 17
I love reading books, magazines, the newspaper and anything that is interesting to read.

• India
16 May 17
I've been reading nonstop since I was a kid


•
18 May 17
thats good... so have you give it a try ?


• India
18 May 17
It indeed is. I read a lot!

• Bunbury, Australia
16 May 17
I think reading is a very good habit to have. I need to read more but sometimes it is hard to find time.


• Hyderabad, India
16 May 17
yes. I agree with you. Reading is a good habit and a good hobby also.

• India
16 May 17
I like to read books , but don't do it on daily basis. If I start reading any , I won't stop till I complete it.