Quick thoughts 5/16/17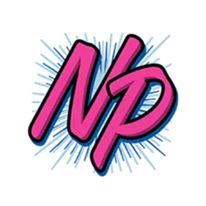 Wausau, Wisconsin
May 16, 2017 10:24pm CST
So I finally got my iPhone unlocked and am in love with it now. I will be selling my Android shortly. I need to make more sales on Poshmark but need to post more stuff also. Hopefully some luck pulls through. Also, my son and my roommate now own finger fidgets and love them. I tried one out and I like it because it keeps me occupied from chewing my nails so I want to get a pink camo one. I am to $3.28. How about you? I am a little more active here now which my goal is to gain all week. Half way through the month already...crazy. Well, how is everyone doing? Anything new?
5 responses

• Philippines
17 May
I'm new here, I'm too slow - got $1.2


• Wausau, Wisconsin
17 May
welcome friend. i am to $3.39

• Garden Grove, California
17 May
My son was here to vi sit just left I made it to t en' dollars tonight wow nothing new from me lol

• United States
17 May
Well.. I'm over 5 times that. Nothing new here.

• Garden Grove, California
17 May
wow fi fteen I am reallyimpressed I have not been a luc ky but Im sure trying lol lol

• United States
17 May

• Avon, Connecticut
18 May
My daughter LOVES the iPhone, I like the Android better

• , New York
17 May
I am doing fine, the month is whizzing by very quickly, before you know it will be June, and almost the beginning of summer.