I Love Reading about Grandfathers Heres Mine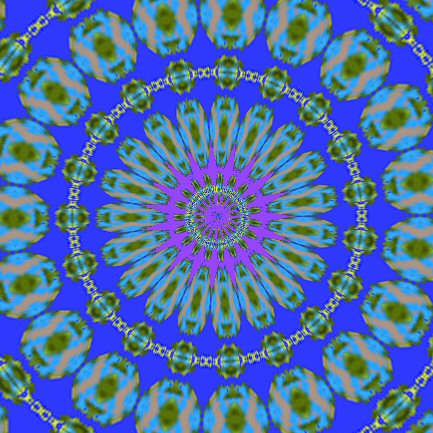 Garden Grove, California
May 18, 2017 7:07pm CST
He was a gentle man and a gentleman too. Everybody lied him, He had been a black smith for years before my mom and dad invied him to live with us. He worked on the honey business as he could not just seit still. Butterflies would la nd on his shouders, and the squirrels ate out of his hands. He and my mom were my go to people as my dad was town doctor only one and too much older than my ml om. I always had the feeling he never really liked me he wanted a boy. But my grandpa did love me and was there for me always . He was sage and smart even though had never had more than an eight grade education,. He w as my mom's father and a really gentle kind msn who often steered me in the right ways while I was growing up.I had two pictures one of my so at 18 and one of my grandpa Richey at the same age. They looked so much alike it was scary.both were very handsome at tjhat age That was my grandpa now how about yours fellow my lotters. One original post and graphic by P Hatley copyrighted 2017
5 responses

• United States
19 May
Sounds like a good man. Sorry your dad wanted a son..

• Garden Grove, California
19 May
My grandpa was a goodmam kind, smaart amd fummy too

• Boise, Idaho
19 May
Pictures are funny that way. I was looking at family pictures a couple years ago and saw one of my grandmother that looked so much like my uncle. After looking at it for a while I realized it was in the jaw and cheekbones. Definitely related.

• Garden Grove, California
19 May
yes my son had the s ame shape face as my grandpa so he war showing he w as relaterd o n my moms side my hubby had black eyes amd black hair and darker complecion ' my son had brown hair and llue eyes of my' moms side of the family our little girtl looked just like my hubby l;ol

• India
19 May
Such a great grandfather. My grandfather was very loving but very calm person most of the time. He used to like me very much as I am his son's only daughter and look more like my granny (his wife)

• Garden Grove, California
20 May
my grandfather was also very calm always my go to person my, \mom hjois daugjter was a;ways so calm good ;people \in a crisis

• India
19 May
I loved this post about your grandfather. My grandfather would tell us lots of stories

• Garden Grove, California
19 May
mine would tell me abut the richeys lol

• Banks, Oregon
19 May
Sounds like a pretty cool guy. I have never had a Squirrel eat out of my hands.

• Garden Grove, California
19 May
me either or butteflies land on my shoulders lol G ranpa was sthe best