JJ's Vinyl Madness Countdown #911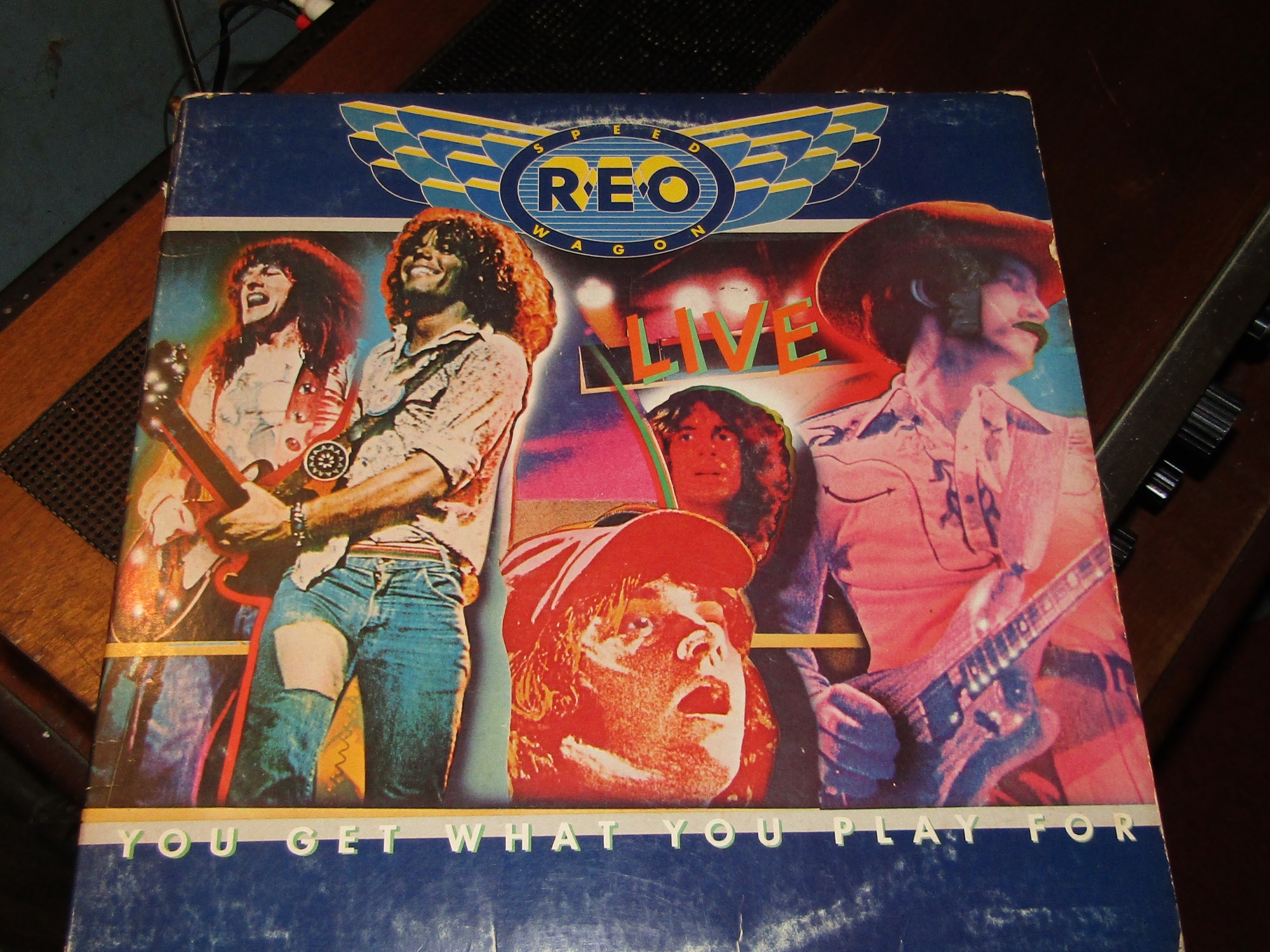 May 19, 2017 1:58am CST
The first R.E.O. album I heard. They had 6 albums out already, but I wasn't listening to radio and there was limited exposure to music...I only heard it because one of my sisters bought the album...and I loved it. In fact, I still prefer the live versions of the songs collected here to the studio versions. R.E.O. Speedwagon - Live/You Get What You Play For

Live version of Golden Country from You Get What You Play For album. Lead Vocals, Rhythm Guitar: Kevin Cronin Lead Guitar: Gary Richrath Drums: Alan Gratzer ...
5 responses

• United States
19 May
Oh, man, for the days when you could hear this on FM rock instead of that smarmy REO song and nothing else. (For that matter, for the days when REO made great songs like this instead of that smarmy stuff!!!) BTW, saw your reply to someone about your medical issue, I'm praying for you.

•
19 May
Yeah, it's a fairly serious thing, if it wasn't for my personal code of ethics I would already be in the hospital. Thanks...right now I can use any help I can get.

• United States
19 May
@JolietJake
-- do take care of yourself. We need you. Scar needs you.

• Lakewood, Colorado
19 May
Saw the old REO with Head East, Ted Nugent and some others. Love them JJ


•
19 May
I've got 3 Head East albums that'll be showing up eventually barring me getting a doctor mad enough to kill me


• Lakewood, Colorado
19 May
@JolietJake
Oh listen, you speak the truth JJ, it is so important to stick up for yourself with these think they are God docs...in the end, I was having to tell the effers wot to do, I mean it, literally, they will KILL you if you let them do it. No mercy..no joke, they can do it.

• Los Angeles, California
19 May
Most 70s groups were always better live than studio. Like Foghat.

•
19 May
Yeah, but sometimes the live recordings made a great performance sound horrible...but being a sound man of all persuasions, I get really picky of how stuff is mixed and such...

• Anniston, Alabama
19 May
I remember being addicted to R.E.O. Now I barely listen to them anymore.

•
19 May
I probably get this one out more than any of the others...I have 8 of their releases, but they don't get the heavy play they did back in the day

• Redlands, California
19 May
I hate limited exposure to music, damn Nazis that claim they are not Nazis. My comments will be worse the more I hear how the world wants a dictator. love your post but always remember trying to keep it free like a bird.