Have you nurtured any wild flower and loving it too?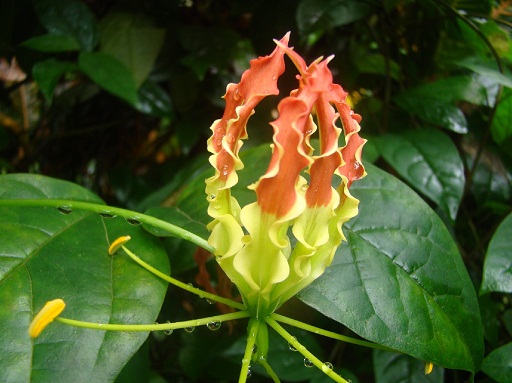 India
May 19, 2017 7:26am CST
I have this tiger claw which has a pride of place in my garden. One only finds these type of flowers in jungles but I think it is beautiful more beautiful than those fussy roses that give me a such a tough time to keep them alive. The tiger claw is independent. It comes up when it is time for it to bloom and then stays dormant. Do you have wild flowers in your garden? What are they?
10 responses

• United States
19 May 17
That is so beautiful! Yes I have, I have passion flowers all along the edge of my land.

• India
19 May 17
Are they the large variety. Do you get the fruit as well?

• India
19 May 17
@allknowing
I have always loved wildflowers.It was good that you gave it a place of importance. A nice photo.

• India
19 May 17
Never heard about tigerclaw flower. Nice and color ful photo.



• India
21 May 17
I had asked my friend in the US to get me some seeds and there was a packet of wildflower seeds. Only one came up.

• United States
21 May 17
@allknowing
Don't feel bad. I bought some, too. Only a few out of 100 came up, then the deer ate them.


• India
21 May 17
@DianneN
You have that deer problem



• India
20 May 17
Even weeds could look great in a garden (lol)

• United States
20 May 17
We have some wild roses, that is all at present. When I was little my family lived in a forest that had all kinds of wild flowers and my mum transplanted many of them into her flower gardens. She especially loved one called hepatica, which had rather small flowers, but very colorful when they broke through the snow. They were among the first flowers to bloom each year.

• United States
19 May 17
The former owner of our home planted 8 gardens loaded with perennials. I haven't a clue as to their names, but they put on quite a display.

• Bunbury, Australia
20 May 17
What an amazing flower! How pretty is that? I've never seen anything quite like it.