should people who live in apartments own large dogs??

United States
November 26, 2006 6:01pm CST
i dont think its right that there are some people in the apartment next to my office that own 2 large bull mastiff breed dogs.. ive also been told that its a 2 bedroom apartment!! do you think this is cruel to the animal?
10 responses

•
27 Nov 06
If the dogs are well cared for and walked why should where they live be a problem? As long as they are not left alone for long they should be fine, if you are concerned for their welfare call someone and get their living conditions checked out. I know I would.

• United States
27 Nov 06
thank you for your response.. i might just do that.. i think her there is someone who works in the building next to mine that lives in those apartments.. the next time i see her im gonna ask her if she knows anything

•
4 Jan 07
Thank-you so much for giving me best response. How are your neighbours dogs getting on? Are they walked every day apart form nipping out for the loo? Are they clean,healthy and appearing to be happy? Do they spend a lot of time with them? My dog spends nearly all of her time with me, we walk and play every day, I take her out with me if it's a quick trip and if it takes longer I get my dad or boyfriends mum to babysit her. Maybe I'm too soft with her but she is a family member and deserves to be treated in the best way we can.

• United States
11 Jan 07
as theyre not neighbors i really dont know.. they live in an apt next to my old office bldg.. although after posting this i actually walked over next time i seen them outside to have just a casual conversation with the lady about the dogs and pet them.. (they were soo sweet!) she just seemed so nice!.. and she seemed to care for her dogs such a great deal,, i dont think she would do anything that wasnt in their best interest, i changed my mind about my views of this post since!

• Mexico
10 Jan 07
I think it depends on how much time the owner spends with the dogs and whether the dogs get some quality outdoor time. Bull Mastiffs (and Mastiffs also) tend to be sedentary by nature, and living in an apartment will not harm them. If there is a nearby dog park where the owner takes the dogs at least twice a week, the dogs might get both adequate outdoor time and adequate time to socialize with other dogs. Being kept in a small apartment WOULD be cruel to some breeds which need a lot of space to run, like most hounds; examples are greyhounds and whippets. Great Danes are HUGE, but they are sedentary by nature and do very well in an apartment, if they get some quality outside time. When we lived in the state of Washington, my wife kept about 30 adult Great Danes that spent most of their time in a 2 acre area of our 24 acre property. By preference, most of those Danes preferred to spend the bulk of their time indoors on a couch.

• United States
11 Jan 07
wow.... great info!.. i appreciate it ..i never really stop to think that the type of dog and their nature and habits really play a much bigger role as to their surroundings than their size alone.. thanks for adding this.. i wish i could post more than one best response!

• United States
28 Nov 06
No, they need room to move to stay healthy.

• United States
28 Nov 06
thank you! i agree.. i mean a small or averaged size indoor dog, i have no problems with .. but a bull mastiff?? cmon now


• United States
27 Nov 06
thank you for replying.. but im not talking about just dogs in general.. or even just average sized dogs.. these mastiffs are HUGE!


• United States
27 Nov 06
theres only a small strip of grass and flowers that runs along the building.. they are "walked" on the pavement to do their "duties"


• United States
27 Nov 06
well i think that they usually dont.. however this one must because i dont think she could hide those ones from a landlord or neighbors.. ther're the biggest dogs ive ever seen!

• Chile
27 Nov 06
Don´t think so, as those dogs really need space to move, run and be happy... I guess they would be so sad to live in there!

• United States
27 Nov 06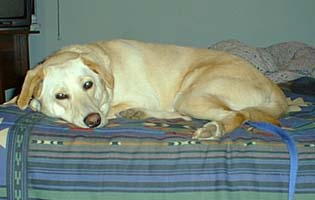 i agree it makes me angry when there outside being walked on the PAVEMENT!

• United States
10 Jan 07
I think it's totally crazy to have large dogs in an apartment of any size. I can understand loving animals, because I do, but geez, it's not fair to the poor dogs. They don't get to run free at any time, let alone breathe. There should be a law of sorts that people either cannot have pets in apartments, or at least that they have to be small breeds.