Pub Sign Study - The Wheatsheaf – Garstang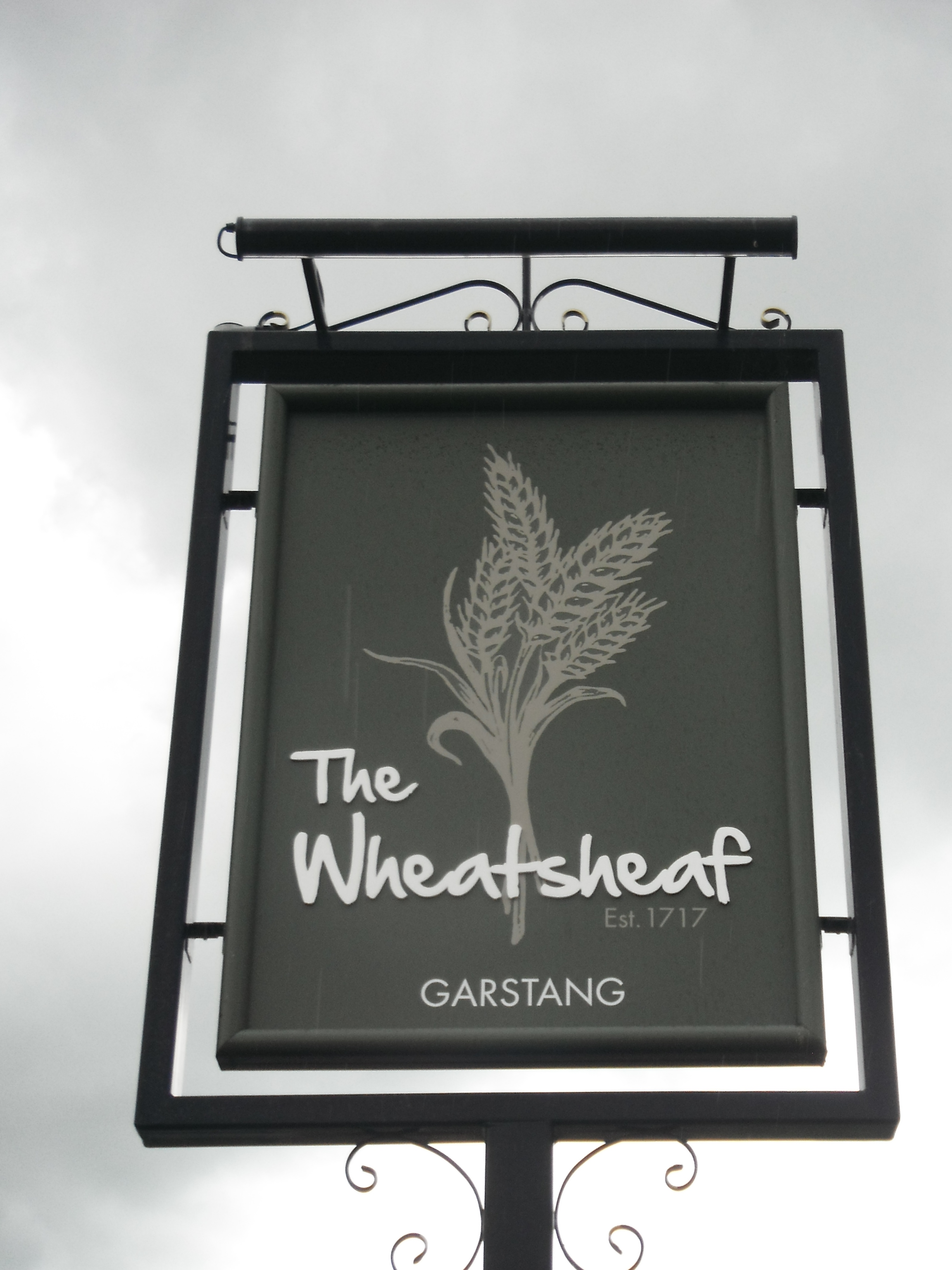 Preston, England
May 20, 2017 4:53pm CST
This pub has a long history, having opened in 1717 as The Wheat Cake, turning into The Dog Inn in 1820. Garstang itself (meaning common meadow land) is mentioned in the Domesday Book and it was a popular resting place for stage-coach passengers travelling between London and Edinburgh. The village street market dates from 1310. All this information is given on a handy plaque on the front of the pub itself. The pub name is a common one. There are two Wheatsheaf pubs in the main city of Preston itself, (Gartang has Preston post codes) and it represents the strength of delicate wheat-talk when bound together in bundles. It is an image commonly associated with pubs, breweries and bakers. Arthur Chappell
8 responses


• United States
20 May
I bet that place was jumping in the stage coach days. Do you ever go inside Arthur. Is it a nice pub? Yes I know the wheatsheaf symbols from when I was over there.


• Preston, England
20 May
@TiarasOceanView
not been in that one though I have been in some pubs called The Wheatsheaf - they are not connected so each Wheatheaf pub is totally independent of others

• United States
20 May
@arthurchappell
I see Arthur. I miss the old pubs, nothing like that over here it is rubbish.

• United States
21 May
@arthurchappell
Oh its here already Arthur, where I live Colorado, its loaded with special craft breweries so many to choose from.


• Bunbury, Australia
21 May
We used to bind wheat (or oats) into sheaves on the farm. It would later be cut into chaff for the milking cows and horses.

• Preston, England
21 May
@JudyEv
if you ever open a pub The Wheatsheaf would be a very apt name for it

• Bunbury, Australia
22 May
@arthurchappell
That's true! I'll remember that - just in case we ever open a pub!


• Preston, England
22 May
@JudyEv
hope to drink there if you do


• Boise, Idaho
21 May
Common name perhaps but it looks nice. I can see where it would be for either of them.

• Los Angeles, California
20 May
That is a very modern looking sign in design.

•
20 May
The town I live in is mentioned in The Domesday Book, but I've never really understood the significance of it, except as a nice little bit of history on who was settled where one thousand years ago! I should do some research into it.

• Colorado Springs, Colorado
20 May
Not a bad thing. Get off a long stagecoach ride and there is a pub right there.