what is our nation coming to?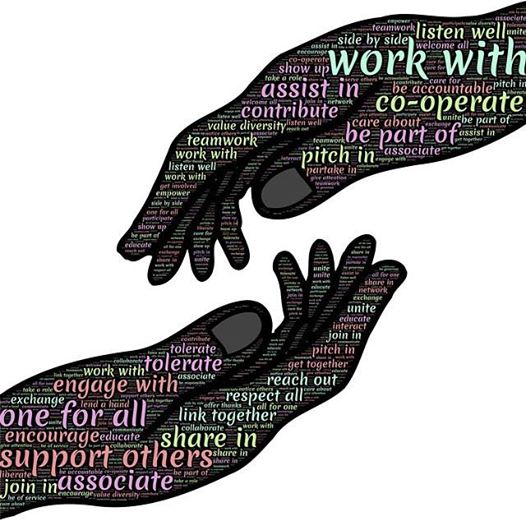 Greencastle, Indiana
May 21, 2017 5:11am CST
I just heard on the news they JUST took Robert E Lee from his stand after all these yrs of looking over us.

What's next to be taken away from us? George Washington & Trump in the muslin world trying to make peace with them. I don't know what this world is coming to but I sure would like to know before it happens, as I would LOVE to see peace & togetherness from all walks of life don't you? If you don't know the history of him I have a video of just the kind of person he was back in the day, & how he became the monument of new Orleans la.

The statue of Robert E. Lee was removed almost 11 hours after work began early Friday.
10 responses

• United States
21 May 17
Too many are offended by things today. It's getting silly.

• Fairfield, Texas
21 May 17
It makes me want to move to a deserted island
@Susan2015
.

• Greencastle, Indiana
21 May 17
@Susan2015
no there's nothing SILLY about our history being taken away from our younger generation, by the time you & most of us have LEFT this world it will be like our time never existed.

so sad

• Greencastle, Indiana
24 May 17


• Dallas, Texas
23 May 17
They took the 10 Commandments out too and took prayer out of schools. Yes this kind of stuff makes me angry and I try not to blow my stack but there are times I think this country needs to stop trying to remove history because it's all we got.

• Perth, Australia
23 May 17
@lookatdesktop
Have you ever seen the new 10 commandments? It's called the Georgia Guidestones. It's been there since 1980. The commandments on those walls are: Maintain humanity under 500,000,000 in perpetual balance with nature. Guide reproduction wisely — improving fitness and diversity. Unite humanity with a living new language. Rule passion — faith — tradition — and all things with tempered reason. Protect people and nations with fair laws and just courts. Let all nations rule internally resolving external disputes in a world court. Avoid petty laws and useless officials. Balance personal rights with social duties. Prize truth — beauty — love — seeking harmony with the infinite. Be not a cancer on the earth — Leave room for nature — Leave room for nature. The very first one scares me to be honest. There are theories but I'm still not sure what the purpose of those walls being there.

• Dallas, Texas
23 May 17
@VivaLaDani13
Sounds like a fictional written in part by a mad man. I think it stinks.I never knew such a revised set of commandments were ever written. Show you how much in the dark I have been.

• India
23 May 17
@VivaLaDani13
The world population reached 7 billion in 2011 according to the United Nations.



• Perth, Australia
23 May 17
@sugartoes
This doesn't surprise me to be honest. Weird things are going on lately.


• Greencastle, Indiana
24 May 17
@VivaLaDani13
you notice that too? I hate to see what 5-10 yrs will be from now


• Perth, Australia
29 May 17
@sugartoes
Yeah I do. I'm glad you can see it. Anyone who can see weird things going on makes me feel a bit relieved. Like there are others who aren't.....asleep. If you get me. There's things going on that people can't see or refuse to believe it because the truth is too scary to handle.

• Greencastle, Indiana
29 May 17
@VivaLaDani13
yes I DO see things that make people go into hiding in a shell of themselves cause they feel they just can't handle the real truth about it all.

• India
23 May 17
Who was he? I don't even know him.


• Greencastle, Indiana
24 May 17
@Daljinder
well it's time to do a little history check ha ha ha

Robert Edward Lee (January 19, 1807 – October 12, 1870) Did you know that Lee only got military education because his parents didn't have enough money for no...

• Fairfield, Texas
21 May 17
I think it was absolutely stupid to take down the statue
@sugartoes
. It is part of the history of the USA for crying out loud. Why don't we just burn all history books and only PRINT what is POLITICALLY CORRECT while we're at it!!!!! If anybody has a right to bi*ch in this country it should be the Native Americans.

• Greencastle, Indiana
21 May 17
@nanette64
I'm with you there for sure, that's what I'm saying.

there's NOTHING going to be left of the HISTORY (WE) grew up with for the younger generation to learn from.

• Greencastle, Indiana
22 May 17
@nanette64
I was watching the 24 hrs news & heard that trump is working on making peace with the other side do you really THINK this is gonna be the start of a new era of the killings we live today? I think it WOULD be BUT what I'm thinking is what's to come AFTER he is out of office is what scares me cause the next one can start a MAJOR war with the ones we've made peace with just B-cause. But your right they taking the flag out of schools & everything they can & to me that's sending a BAD message to our young ones to head down the WRONG path later on in life what do you think?

• Fairfield, Texas
23 May 17
@sugartoes
I think we need to get rid of all of the 'lifers' (Congress) who think they can hold those jobs for 30 or 40 years and not really need to do anything while they're there.


• Toccoa, Georgia
23 May 17
Political Correctness has run amok in these days and times and it is so not right.

• Greencastle, Indiana
24 May 17
@LeaPea2417
lets not forget the democrats that's adding to the hardship.

• Toccoa, Georgia
24 May 17

• Greencastle, Indiana
25 May 17
@LeaPea2417
if everyone would just WORK together & not be SO divided we'd get A LOT MORE DONE.

• Redlands, California
21 May 17
Interesting stuff, not sure they have the right to do that, but he would have done it to anyone who was not of his mindset. Not saying it is right, but maybe not wrong either because believe many are trying to preach equality for all no matter what race you are. I doubt Robert E would have done that and why they tearing down those type of statues. Again not saying it is right, but probably not wrong considering how many still look to those things to justify their hateful actions. As far as Trump bowing to a Saudi king. I personally have no problem with it. Just would have been nice if you, maybe not you per say would have let Obama do it also as a sign of respect. Instead he was a Muslim Traitor and Trump is the man that will be bring peace on earth, except he is a dictator and lies through his teeth. He was more about the worship than respecting a culture. You have to see this miss lady or you are not bringing the most credible argument.

• Greencastle, Indiana
21 May 17
@crossbones27
I understand where your coming from I'm'not going to get into a debate over this I'm just saying PEACE on earth would be great to make our lives better. what harm was the statue doing & why take it down?

• Redlands, California
21 May 17
@sugartoes
Fair enough and do not want to debate either, I am myself sick of symbols, but statues do nothing for me one way or another. People like them so be it, they harm no one. No reason for me to support it or tear it down.

• Greencastle, Indiana
21 May 17
@crossbones27
by the time our time has gone so will everything we grew up with as our nation history is going a way a little at a time piece by piece it's a shame.

• Canada
21 May 17
We should learn from history. Sanitizing it won't make it go away. I don't see this as being a good move.

• Greencastle, Indiana
21 May 17
@Morleyhunt
your so right about that, they're taking all the history from the younger generation that me & you & thousands grew up with & live & learned from like it never existed.


• Hyderabad, India
21 May 17
let us have some positive opinion and hope for the best. In International politics, everything changes very rapidly.

• Greencastle, Indiana
21 May 17
@shivamani10
how can there be a positive when there's nothing but negative floating around?

• Hong Kong
21 May 17
This is a alarming news to hear. The nation is going to the dogs in a manner of saying.


• Greencastle, Indiana
21 May 17