There's a lot to Accomplish so why not get to the Accomplishments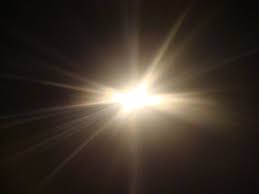 United States
May 22, 2017 3:27pm CST
Some may not be focused on trying to accomplish big. To try and excel higher, everyday is an opportunity to excel, to make some progress. What occurs within an environment shouldn't "be a reason" to not accomplish. Of course there will be lots of disruptions and some will try to hinder the growth of others. Not fair of course but that's something every person who is trying to move higher will have to deal with., "Don't be Afraid to Allow the Light to Shine. Generate, Produce, and Continue to Accomplish." By: Tanikka Paulk It's difficult to make a lot of progress when there's so many trying to stop the flow but that doesn't mean there can't be progress made. There are ways of getting around the troubles in which so many will try to produce. A great strategy to use is to remove the negatives. Don't focus on what others are doing or trying to do but continue with the movements. The distractions will surely come but no amount of distractions should stop the vision. "Keep the vision up!" Not everyone will brave enough to even attempt to produce a movement. Some are even afraid to dream. "Never allow any individual stop the dream or dreams." Of course some are up for a challenge and will try and challenge any person who they feel are making lots of progress. Some will become envious and some are just afraid of letting go.
2 responses

• Hyderabad, India
22 May 17
It is always the daring and brave nature that brings success. The fear kills the progress.

• United States
22 May 17
So right about others getting in the way of progress. I walk all over them now and don't let them stop me. They nearly always appear bigger then they really are, those who would block us. They create an illusion of being able to stop someone, for those who are afraid.