Welcome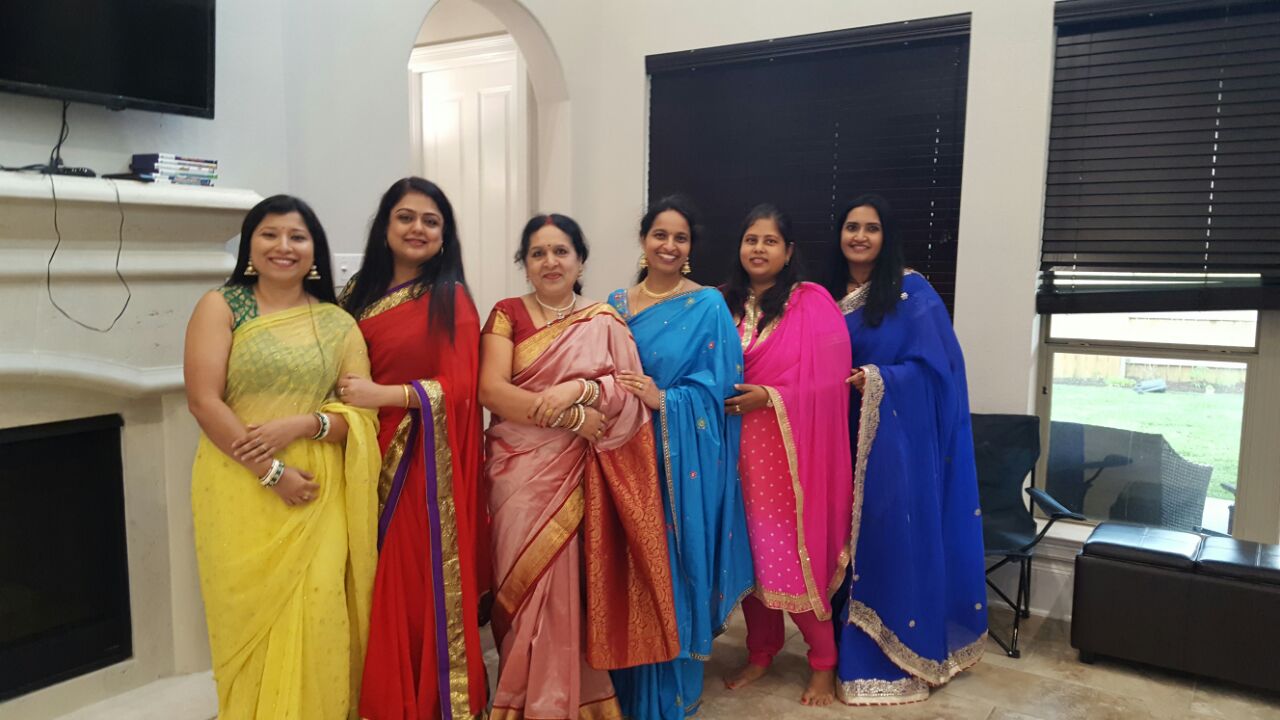 May 22, 2017 4:18pm CST
Today was a welcome day. My house was flooded with guests. So many people to attend when actually there was no party. Everybody was coming to meet my mom as she was not here for a long time. She is so popular among her friends and relatives that they wanted to share how she spent her time in texas.they all were enjoying and I was just thinking who will come next... Although I wasn't enjoying at all but ya I was happy to see my mom's face as she was very excited to meet them all.well this was my day, busy as a host... How was yours.. how you feel when your house is flooded with guest?
8 responses


• Mauritius
24 May 17

• Mauritius
24 May 17
@HAPPSINGH
i don't like guests. They invade my privacy. Lol


• Philippines
30 May 17
Beautiful picture. Which one is your mom and you? So, didn't the guests bring any foods for everyone to share with?

•
31 May 17
The one who is looking most pretty... She is with onion coloured sari

• Philippines
31 May 17
@Shwetasingh
Yes, she's pretty . And you are the one in red?

• Philippines
2 Jun 17
@Shwetasingh
Oh, so you are the photographer.



• India
30 May 17
Not fair that you were not a part of that merry making (lol)

• India
31 May 17
@Shwetasingh
Were you a part of that group, sitting with them and joining in their talk?

• United States
31 May 17
What a wonderful photo of six beautiful women. I love the saris (I hope that I have used the proper name). I especially love the colors of the 2nd and 3rd--red, and peach/salmon. I am sorry to hear that you could not enjoy it as much as they. I understand how stressful people coming in can be. But it sounds like you survived it. :-) Thank you for sharing your day.

•
1 Jun 17
3rd is my mom. Ya I survived. That was a great party for them


• Hyderabad, India
22 May 17
oh..You must have enjoyed the company of guests. It is really a good and nice experience to have and spend time with guests. A rare opportunity only a few people nowadays will have.

•
23 May 17
My mom's house is always flooded with guest. I personally don't like but I have to.

• United States
22 May 17
A lot of ladies there at your house Shweta and a nice photo. You were so busy but it is so nice that they love your Mom!


So colorful dress.

No one comes to my house.


•
23 May 17
Lol send me your address and I will send them. I know they will enjoy your company.

•
22 May 17
Having guest in one's house is fun, busy and tiring.