Poetry: Knocking on Enigma's door transcends it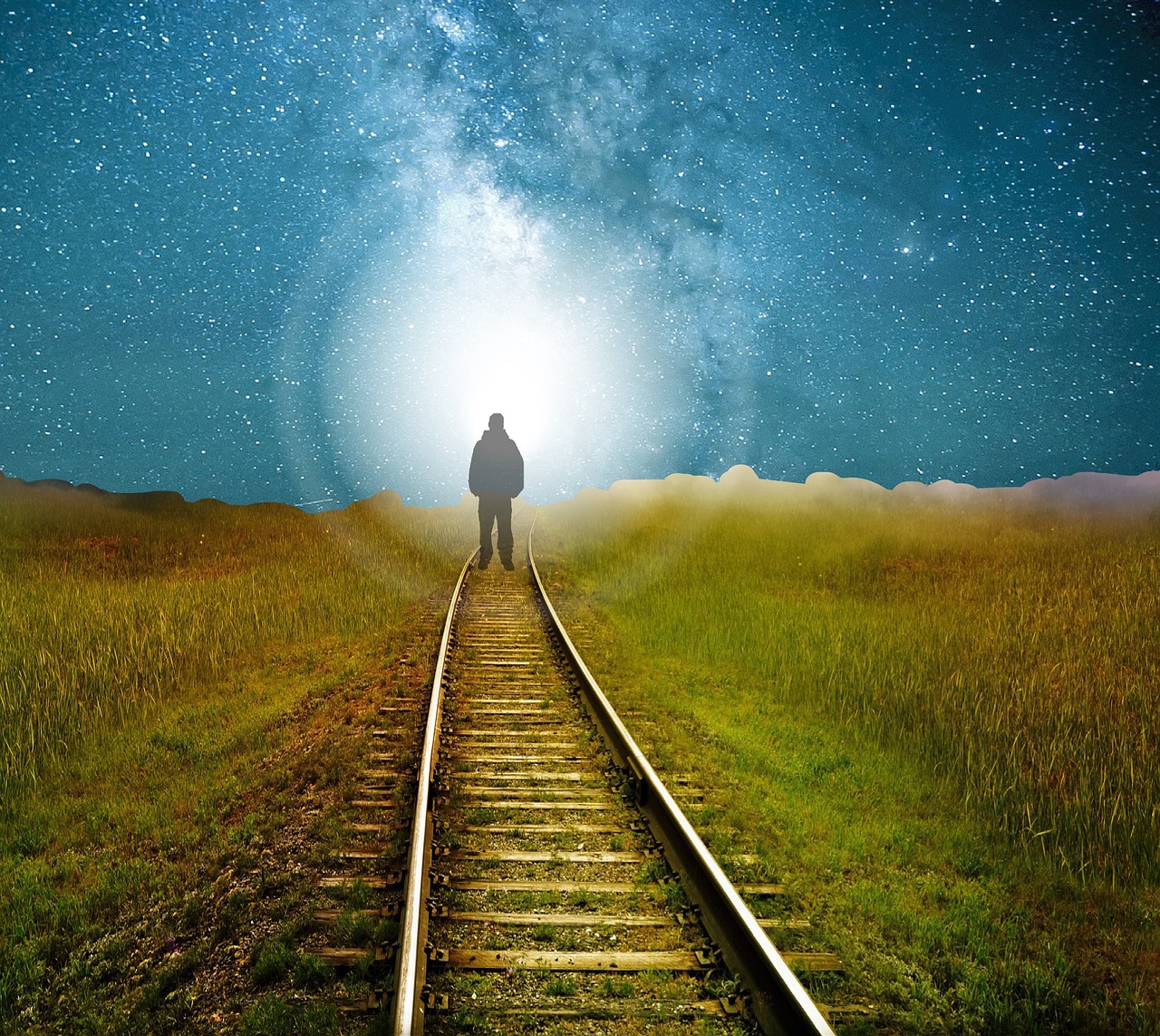 Australia
May 22, 2017 10:29pm CST
The transcendence of the enigma, leaves the enigma the same. The enigmatic transfer from itself, creates nothing but itself. Transcendence transcends nothing, until, you reach out of it, with yourself. Only then do you transcend the enigma. Love transcends everything but you. You must allow it to transcend you. Each enigmatic expression faced, allows a new step of transcendence. The truth rebounds from its position in life when love reaches into it from you. Only then can you transcend love's enigmatic presence within you to find the truths it is bringing to you.
3 responses

• India
23 May 17
Bit difficult for me to understand .Are you saying that we should let the feelings get into us?

• Australia
23 May 17
enigma "A person or thing that is mysterious or difficult to understand." transcend "Be or go beyond the range or limits of (a field of activity or conceptual sphere)." To go past what we can't understand right now, we must go beyond the limits of our enigma. "Problems cannot be solved with the same mindset that created them." "We cannot solve our problems with the same thinking we used when we created them." The great German-born physicist Albert Einstein (1879 to 1955) said this. Love is an enigma until you understand it from its truths, within you. Yes, let feelings into us, and also let them out of us. Then there is nothing left but yourself, and love.

• Australia
23 May 17
@responsiveme
Your welcome



• Singapore
26 May 17
Love is the most potent ingredient for mental peace as also world peace. We are sadly miserly with it, even hide it, as we take it as a show of weakness. And, ironically, hatred and its fall outs are taken as power - might is right. It is time for love to assert as it alone can conquer the evil that is present everywhere. We have been ignoring the writing on the wall all the while - siva

• Australia
26 May 17
I like what you said there siva. It fits nicely into my other discussion here about us having a wall of beliefs. Each such wall, has our own writing upon it, from our soul, or inner guide, and when we ignore reading this writing on our wall, we then hold onto our old and outdated beliefs more then too. To live from love's abundance is the ultimate way of joyful living, but to be miserly with love, allows power to increase in non-loving ways, and so the pendulum then swings in the wrong ways, hitting other people over the head with itself. Allow the pendulum to stay balanced and just let your own pendulum swing in you not encroaching and clashing with others swinging pendulums. (This pendulum refers to your body, mind and soul, or all of who you uniquely are here living this life.) Life must swing from side to side in duality of motion for us to be stretched enough to gain wisdom, and when pressure is applied from both sides on a pea, for instance, or on a button, it spurts, or shoots/moves forwards then, in a straight line. Any force applied too strongly from either side upsets its direction, and it moves off the balanced middle path, to a sideline alleyway of darkness, due to there being lesser light off the main path of love.

• Singapore
27 May 17
@innertalks
Creation is born out of love and there is no dearth of it in our planet. However, we stray away from the path of love and go after those that glitter, but only flatter to deceive. When we never forget the most ingredient of love that sustains us till the end; then we will have a fulfilling life. Nothing will faze us as setbacks will soon be water under the bridge. Love helps us not only to believe in ourselves but also in the oneness of humanity - siva

• Australia
27 May 17
@Shiva49
Love must win out in the end. All will eventually believe in themselves I think too. The love of anything creates a field of love around that which is loved, and all are attracted to such love like a bee around a honey pot. Everyone feels this attraction, some try to resist, or to ignore it. Love draws people to itself, and therefore it is the great healer of all ills. If you love fully, all will be well, even if others do not treat you well, do not stop loving all, but allow them to feel your love, and it will eventually reach them and all people. Nobody can be left totally unfeeling of such love, because it changes all over time.