A Memory...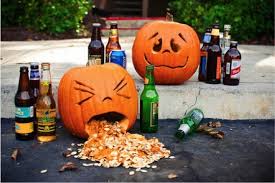 Kingston, Jamaica
May 24, 2017 8:08pm CST
I was just Eighteen... at a morning function... I was all dressed up. I went to the Bar to order a Drink! I ordered something full of Gin and drank it down. I hadn't eaten breakfast. It was coming back up and I reached the sidewalk just in time to lose it in the street. Oh I felt really bad. My father came to me, took me home. So there I was, being sick at home, and realising that I was supposed to do something at the function. I realised I had insulted people I loved and felt so bad about it, that a few pukes didn't come close. Grovelling I went over to apologise and was told, in the most caustic terms, that because I wore a mini skirt I had been barred from participation. I didn't say a word. I got out of there, laughing my head off. Apparently so incensed over my attire, I was 'slighted'. I never had to apologise and my morning puke was unrecorded.
3 responses

• India
25 May 17
Lol..are you happy that you never had to apologize

• Hyderabad, India
25 May 17
In India, such things will never be allowed by a father. Such things will never be tolerated.

• Garden Grove, California
25 May 17
thatwas that then good mot havign to apologize