Why Me? Aren't You Curious?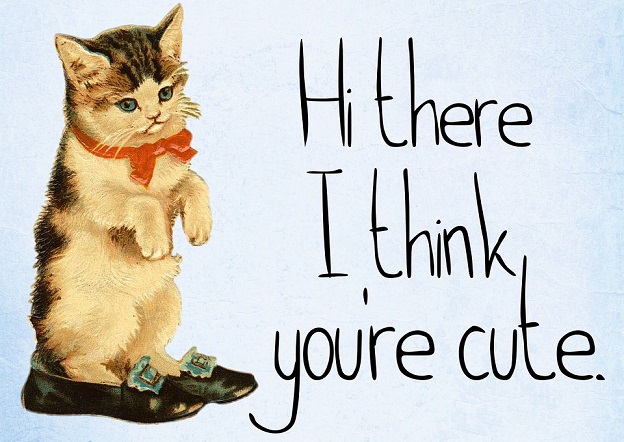 Austin, Texas
May 25, 2017 12:27pm CST
The Facebook social media network is big enough to be its own country! Did you know:
"... Facebook connects more than nine hundred million monthly users, some 80 percent outside of the United States"
(Source: "First Stop on the Electronic Silk Road: 'Facebookistan'". blog.yalebooks.com. Yale Books Unbound, 07 Aug. 2013. ) Do you ever get friend requests from total complete strangers? How do you handle them? Confirm or Delete? Why? Aren't you curious to know why people from various parts of the world picked you out of 900 million people to friend? I am!

~ Did they use a computer program? ~ Did one of my posts pop up in their news stream? ~ Were they looking for people in Texas?

Have you ever asked somebody:
"Why do you want to be friends with me?"
I did! I figure the question is an "ice breaker". The responses were interesting.

http://blog.yalebooks.com/2013/08/07/first-stop-on-the-electronic-silk-road-facebookistan/
9 responses

• Roseburg, Oregon
25 May
We only have good riends and family on our facebook account.

• Cagayan De Oro, Philippines
26 May
@jstory
,07 , That is nice, to be sure.

• Bunbury, Australia
26 May
I'm not on FB but my husband gets friend requests from time to time. If he knows the person he mostly agrees to be their 'friend' but strangers get ignored.

• Cagayan De Oro, Philippines
26 May
@JudyEv
, That is nice, it is scary to accept unknowns.

• Austin, Texas
27 May
My husband refuses to participate in any social media.

• Austin, Texas
27 May
@cacay1
- I did not find it scary in the beginning. Most of my network are people I met through Facebook. But now it seems like a lot of fake accounts are cropping up. If they're not fake, they look fake!



• United States
25 May
I've gotten friend requests from total strangers. I'd only accept it if it was a writer/author that was a friend of someone I am already connected to or from a group I was in.

• Melbourne, Florida
12 Jun
I also got friend requests from people I do not know. I just delete them too.


• Austin, Texas
26 May
I tried to do that. It drove me bonkers. I ended up with one account. Kept the home business one and got rid of the personal/private one. My home biz account is public.

• Cagayan De Oro, Philippines
26 May


• Germany
25 May
Yes, I am but I keep on asking myself "Why I would like to be a friend of him or her?". So mostly, I just ignored them. When I accepted, I deleted them for spamming at my feed, like sending me a lot of God's phrases, that brings me bad luck if I don't follow. Heh... I believe in God but not that way of convincing me.

• Austin, Texas
26 May
Odd. I don't usually get spammed. But some guys want to start up a long distance relationship. It makes me laugh. But then I delete them because obviously they don't use Facebook for the same reasons I use Facebook.



• Cagayan De Oro, Philippines
26 May
@thelme55
, me too blocked those suspicious FB people.

• Cagayan De Oro, Philippines
26 May
@cmoneyspinner
hahaha, they are using FBfor their personal intentions.


• United States
25 May
I abandoned FB years ago. A bit too tedious and time-consuming for me, but glad it has benefits for others.

• Cagayan De Oro, Philippines
26 May
@Corbin5
, I spend only 45 minutes Facebooking for my brothers abroad, nieces, nephews and close friends.It is indeed time-consuming especially this time FB so very slow in opening its messenger.

• Melbourne, Florida
11 Jun
So many people are on facebook all day long.

• Austin, Texas
12 Jun
@ramapo17
- I know! I'm signed in all day long. But I'm not on Facebook all day long. One of my friends told me he had to take away his wife's computer access. She was on social media all day and wasn't doing anything else! You know for a man, that can be very hard. (Just kidding.) But really … it's sort of unhealthy to be obsessed with something. Unless that "something" is MyLot.





• Cagayan De Oro, Philippines
26 May
I no longer accept friendship in Facebook people I do not know. There were 8 of them wanting to scam me hahaha, they are fools.They can never scam me.There were so many I blocked.

• Melbourne, Florida
12 Jun
You are very smart. I got hacked a couple of times, not sure what site it was but if I do not know the person writing me, I delete them.

• Cagayan De Oro, Philippines
12 Jun
@ramapo17
That was a great idea to delete them. They are like virus that might destroy our computer,lols.


• Melbourne, Florida
10 Jun
I do not accept anyone on any site that I do not know or know of. I was hacked twice and it is a pain to get everything in order again and straightened out. Since I started on myLot, I am not on facebook very often any more. I usually go on to check what my friends or family are up to.

• Austin, Texas
10 Jun
I like to check my Facebook memories. I've done a lot of stuff over the years. I delete a lot, but some posts are actually worth recycling. I'm glad FB has that feature. I also chit chat with a few folks on FB. We share home biz tips or just have friendly conversation. But as for social activity, most of my time is divided between MyLot and ForumCoin and now I'm testing the Postloop forums. I was at Literacy Base but when I reached payout they didn't pay me. So I don't hang out there any more. The site is still there and people are posting. Either those members are getting paid or they're just having fun. You know if they wanted me to leave the site, all they had to do was ask. It's their site. I would have left peacefully. Right now I have content at LB and need to decide what can be done with it, so I have not deleted my account. Of course, I could wake up one day and find that the owners deleted my account. I have accounts with other social blogging sites like Niume. But there is not much social activity at those sites.