"Gone With The WInd"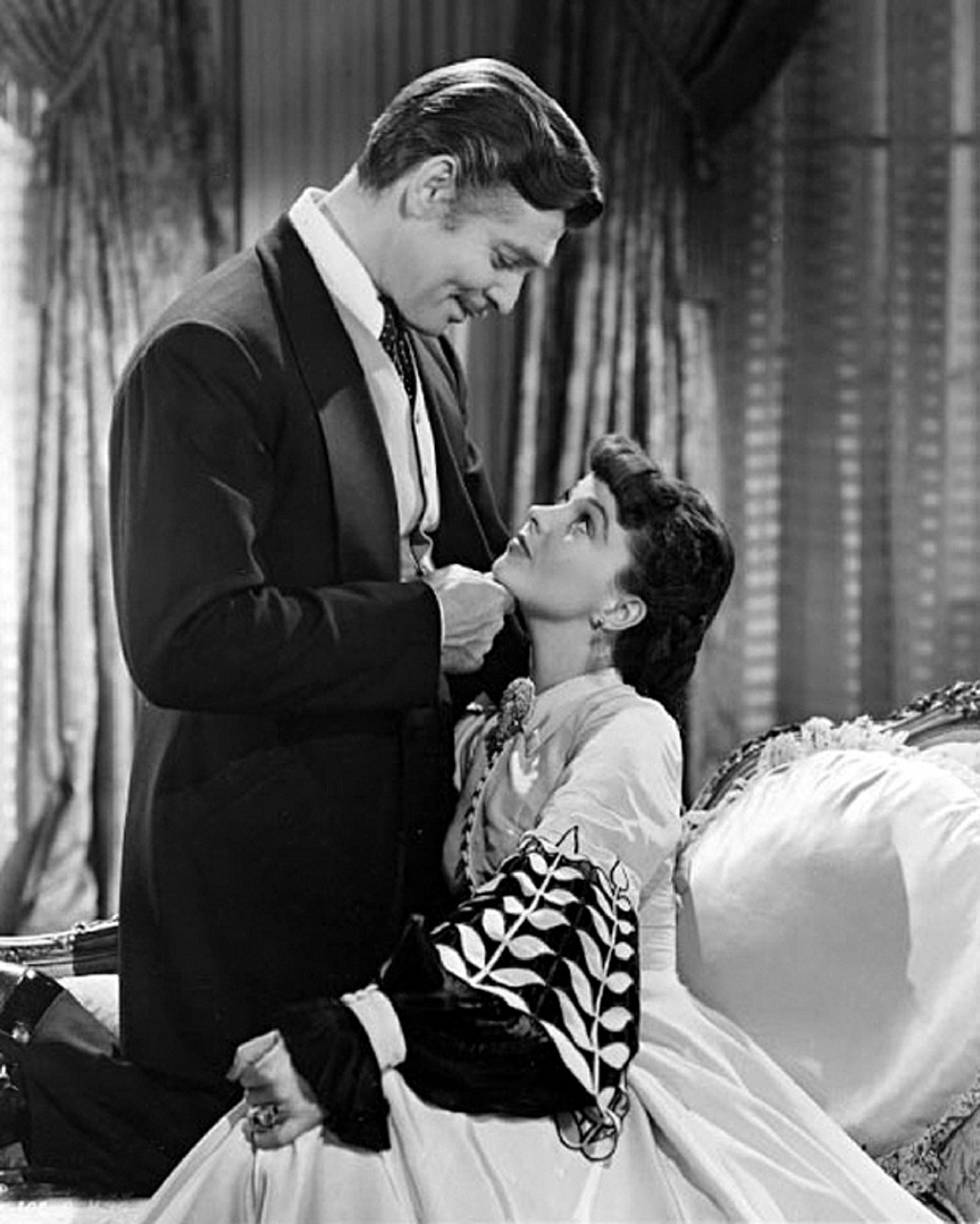 United States
May 25, 2017 4:23pm CST
"Gone With The Wind" It came up again on TV, so I recorded it and will enjoy watching it again tonight. I'm sure I've watched that movie over 20 times. It's my FAVORITE movie of all time. There is absolutely nothing to watch on Thursday nights that I care for. I also recorded a documentary about Princess Diana, so I will have plenty to watch. I enjoyed seeing the finale of "Dancing With The Stars," and the finale of "The Voice." Coming up I will be watching "America's Got Talent" and a new Dance Show by Jennifer Lopez that looks very interesting. The prize is $1 million! And "American Idol" is supposed to come on again for a new season. Since I don't watch any sit-coms or prime time shows, I look forward to the TALENT shows. There are a couple new GAME SHOWS coming on too, which I may or may not continue to watch. Some of them are just too vulgar to me. I like comedy but not vulgarity. So it seems that there will be a good line-up of shows for the season, that I will enjoy. What type of TV shows do you like to watch?
8 responses


• United States
25 May 17
Yes, all of those are interesting things to watch. I'm not much into politics, but I do love history, documentaries and old movies.

• United States
26 May 17
I was happy to see Rashad Jennings win Dancing with the Stars. I like David Ross, but no way should he have even been second place. I like Celebrity Family Feud, and $100,000 Pyramid. I do love sitcoms, but I don't find many of them good. So I maybe watch two, like The Big Bang Theory. I've gotten into HGTV shows for once, like Fixer Upper, Home Town, and Good Bones. I also watch a couple shows on Investigation ID. And I may be odd, but I love American Ninja Warrior. The people are so inspiring, and after I watch it I feel good. I can't say that about a lot of shows. Oh, and Little Big Shots. I don't sleep much so my DVR comes in handy. My late mom used to watch Gone with the Wind with me annually.


• United States
26 May 17
@IreneVincent
Yeah, a little Steve Harvey goes a long way. I think those game shows start at the end of June.

• United States
27 May 17
@AmbiePam
OK the end of June sounds good to me.

• United States
28 May 17
@IreneVincent
I was a little off. I caught a commercial that said June 11th.


• United States
26 May 17
I have read the book also. In fact, I have it in my library of books. I watched the first half of the movie last night and will watch the rest of it this week-end.

• Chile
25 May 17
I´d be absolutly happy if I could watch Gone with the Wind again. I have also watched several times.


• United States
26 May 17
I love that movie. And there is a sequel, that is wonderful, although Clark Gable is not in it. The name of the movie is "Scarlett" and she goes back to Ireland to meet some of her family and then gets back together with Rhett Butler for a happy ending. I owned the movie and loaned it to someone and never got it back. I've been trying to find it again in Thrift Stores.

• Los Angeles, California
25 May 17
GWTW was on TCM. Is that where you recorded it? The movie will fill 4 hours!

• United States
26 May 17
Yes, it was on TCM and that's where I recorded it. I know it's long and I will watch it and then delete it. I already watched the first half last night. I will watch the rest of it this weekend. Maybe tonight. I'm supposed to go to a concert this evening with my daughter to see "The Embers" at Pocahontas State Park, if it doesn't rain. The sky is blue and the sun is shining right now, but I haven't heard the forecast. I will watch the noon news and see what the forecast says.

• Toccoa, Georgia
30 May 17
I love that movie. Gone With The Wind is my favorite movie too.

• United States
31 May 17
There are several people that I know, including my son and daughter-in-law that have never watched "Gone With The Wind." It's such a classic movie. I've tried to get them to watch it but they are not interested.

• Toccoa, Georgia
31 May 17
@IreneVincent
That is how it is with my 21 year old son. I have told him how wonderful the movie is and how I would love to watch it with him, and he says , maybe one day he will watch it with me, but he is so busy lately, he never finds the time.

• Cuyahoga Falls, Ohio
25 May 17
Idol won't be back until next year. They need to get more judges to sign on and start the audition call this fall. I watch some reality, mostly dramas, and very little comedies.

• United States
26 May 17
OK. I wondered when it was going to come on. I guess it takes a long time to put it together.

• Cuyahoga Falls, Ohio
26 May 17

•
9 Mar
I remember seeing Gone with the Wind on Netflix and watched it. I saw it many many years ago.