Bank Holiday Hooting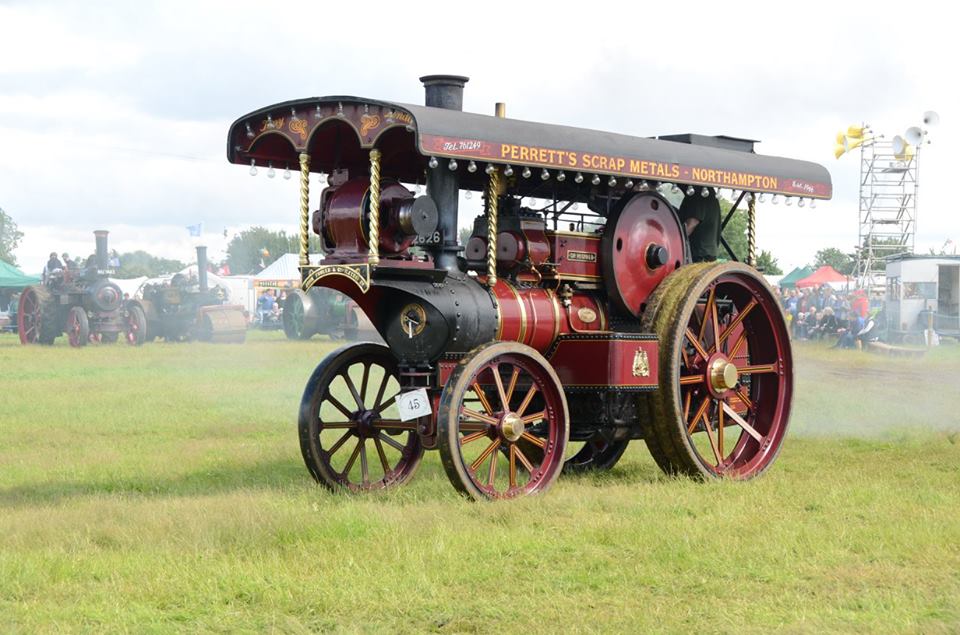 Northampton, England
May 26, 2017 10:24am CST
There must be a steam engine rally going on somewhere in our area this weekend. They are not uncommon in this part of the world. Steam enthusiasts are many and willing to travel quite some distance to share their passion with like-minded people. Preserving and restoring old steam engines is very popular and a bank holiday steam rally is quite a typical event around here. Most years we attend one at the beginning of July about 7 miles from our village. Typically there will be lots of old steam driven 'traction engines', loads of old tractors, road building vehicles and the show also combines steam with 'heavy horses'. It's a great day out. I've not seen the engines today but every now and then I hear a 'hoot' as one passes by the end of the road. A steam whistle is a wonderful sound of an English summer. I'm not sure
9 responses




• Northampton, England
30 May 17
No, they are not cars. They are steam engine driven vehicles. From fire engines, to road rollers, agricultural vehicles, even steam trucks. But no cars.

• India
27 May 17
Those engines are beautiful, I don't think we are using them now

• Bunbury, Australia
27 May 17
I love going to these types of shows. I'm hoping we'll find one or two in Ireland.

• Ireland
26 May 17
@boiboing
Oh Yes! The sound of the whistle on the dark does it for me.

• United States
26 May 17
I have always enjoyed the sound of trains passing by. Reminds me of sleeping overnight at Grandma's house. Enjoy those "hoots."