PINK SALT - Bad Breath and Smelly Feet NO MORE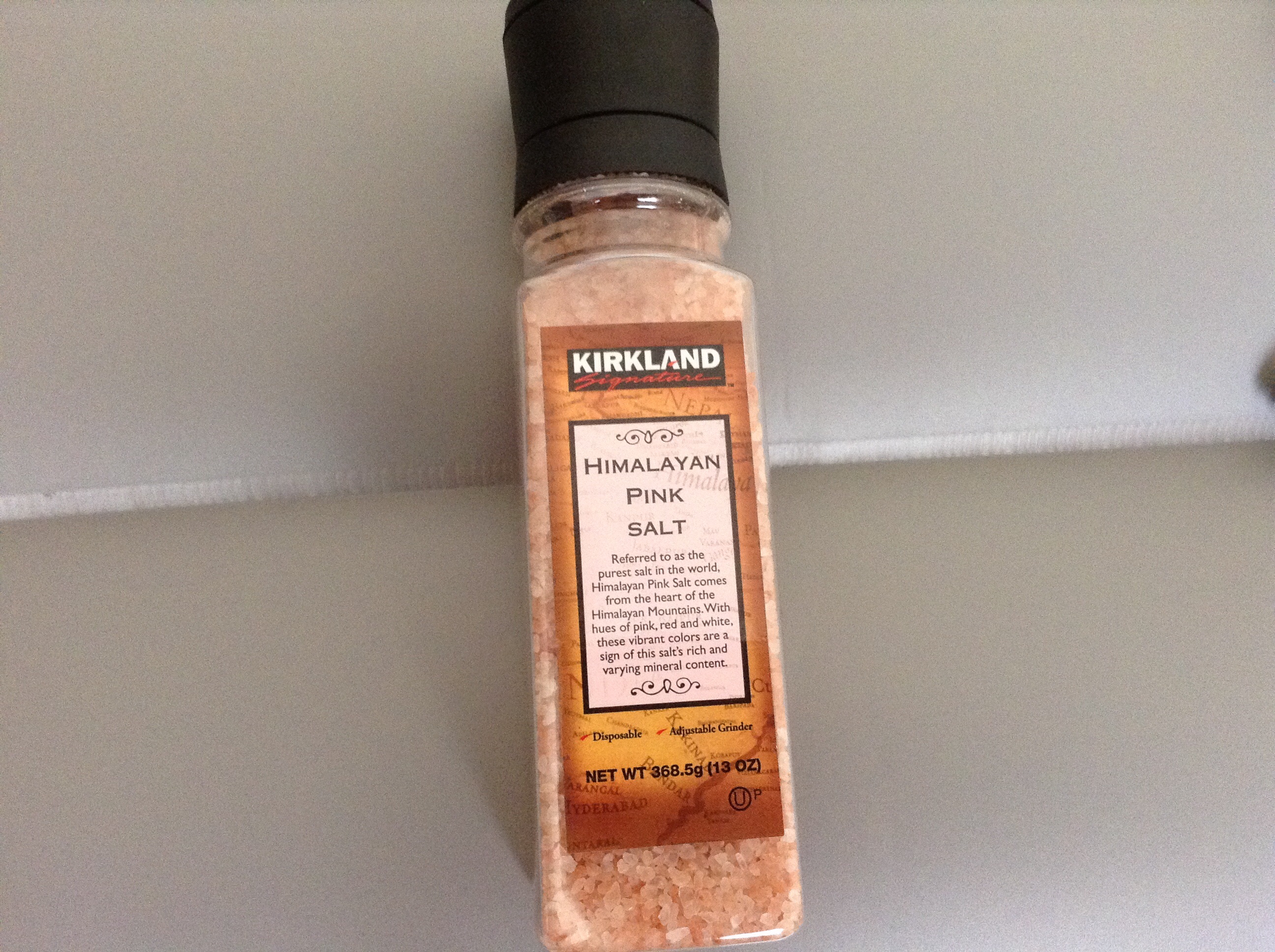 Philippines
May 26, 2017 3:16pm CST
I never thought a simple salt can resolve my worst problems. I'm a very clean person, but I always have bad breath and smelly feet. Himalayan pink salt sole solved the bad breath and rock salt deodorant got rid of the bad smell. I'm so happy I can't contain it so I'm sharing this to everyone.
9 responses


• Philippines
26 May 17
Thank you,
@MALUSE
! I had no idea it has other uses aside from adding taste to food.

I learned about this salt in one local TV program few years ago, and was always curious since then how this pink salt looks like. Since it's very expensive, I made a research after buying it and that's how I learned I can also make sole, mixture of water and salt. Then I learned that there are also available pink salt deodorant. There's no available here though.

but I found a white rock salt deodorant so I tried it. It's been a week now. I'm so satisfied with the result.


• Philippines
27 May 17
Yes,
@youless
.

I spent a lot on different foot deodorant, local and imported, and used to gargle mouthwash few times a day. Now, I still gargle few times a day for fear of having bad breath.

I just woke up. It's been a week or 2 I think

, and am so satisfied with the result. I still taste something bad inside my mouth, but there's no more bad breath. I think I'm overreacting for I always check my breath every time I wake up. It's odorless.



• United States
26 May 17
That seems like a product that will come in handy for so many. Thanks for sharing this with us.

• Philippines
26 May 17
You're welcome,
@Corbin5
.

I always feel so proud whenever I see you comment on my discussion. I heard it's not so expensive in the US. It's so expensive here in the Philippines that's why my friend is not interested to buy. I told him it's worth the price.

• Cuyahoga Falls, Ohio
26 May 17
That's interesting to know. Thanks for sharing.

• Peoria, Arizona
26 May 17
That is so interesting! How did you learn about this?

• Philippines
26 May 17
Yes,
@DesirousDreamer
.

Because of curiosity, I made a research. I was so curious why it's so expensive, and why a famous actor prefers this salt instead of the white one. I never thought it's so useful to the extent that it can also get rid of bad odor.


• Philippines
27 May 17
How do you use the salt to treat your bad breath and smelly feet?

• Philippines
27 May 17
I use salt as a mouthwash. It's a mixture of salt and water which is called sole. Just mix salt and purified water and leave the mixture overnight. If all salt dissolves, you need to put more until there's some left which is not dissolved overnight.. They say the mixture is already concentrated if some salt is no longer dissolving. For smelly feet, I'm using Crystal body deodorant stick. It's a rock salt. I'll have my Himalayan rock salt deodorant next month. I hope so.

If you want more information, you may want to check on this


• Philippines
27 May 17
@wittynet
ok, thanks. Will try the salt water mixture.


• India
27 May 17
How to use this one? I want to give it to someone..hope it helps

• Philippines
27 May 17
@prashu228
, I'm glad you found the answer while i was sleeping. I just woke up, and still wonder how good it is. I always woke up with a bad bad breath, but now it's different. I still taste something bad, but no bad odor anymore



• Philippines
27 May 17
Hi,
@LadyDuck
. I realized it's not expensive. I still have some sole and have more than half of salt for my next sole. If I buy mouthwash, I'll spend more. Also based on my research, Himalayan salt is pure. I don't have any regrets and will buy more.

• Germany
15 Aug 17
Wow! I did not know that. I have bought Himalayan salt for cleaning my pink eye and it was good. I still have this salt now and using this in my food. Thanks for the info of salt rock deodorant. I will check that out if we have that in our stores in the city.